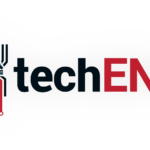 Motorola's current flagship Moto X is quickly approaching its "end of life" status. However, it seems like Motorola is adamant in keeping the device current until such a time. Unlike, previous Motorola devices, the Moto X is looking to get Android L. The news was confirmed by Motorola's Vice President of Product Management, Punit Soni, on a Google+ post by a user. The post on a Moto X community page by user, Josh B., was a simple question "Moto X is still going to get Android L (5.0) right?". The thread was, of course, full of users referencing the recent announcement from a Motorola Germany twitter handle which turned out to be fake. However, amidst all the naysayers, Punit Soni replied, "Yup". So, Moto X users looks like Motorola is committed! 
The Motorola made Moto X was released in August 2013 in the U.S.. It was initially met with a lot of negativity due to its specifications but many users and reviewers began praising the Moto X for its ease of use, price tag and also build quality. But possibly, the biggest selling point was the cusotmisations which were made available via Motorola's MotoMaker service. However, in addition to this, the most impressive detail for the Moto X and all other Motorola made devices is their impressive turnaround time in releasing updates to the device's Android System.
With rumours flying around about the Motorola Moto X+1, it's follow up to the Moto X, it's a refreshing breath of air to see someone as highly ranked and regarded as Punit Soni take an interest into replying to their users directly on Social Media. In addition to Motorola working on supporting the Moto X for as long as it can.
Sources: Josh B. (Google+) via TechnoBuffalo