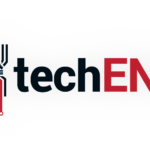 The once Google owned Motorola promised prompt updates to their devices when they launched them and they are keeping their word. Motorola India announced via their Twitter account that they will be releasing the latest update to Android, Android 4.4.4 KitKat, to all their devices: Moto X, Moto G and the recently announced Moto E.  Enthusiastically tweeting "Expect an update to your #Moto soon!".
Android 4.4.4 KitKat brings several bug fixes and security patches. Also in the update is a new look to the Dialer and an update to the Android Interface. Motorola has also included the recently announced Moto Alert feature which they launched together with the Moto E to the Moto X and the Moto G in addition to the ability to pause midway during video recording.
There's no word on the update coming to Malaysia but you can expect it to land soon with Motorola's impressive track record so far.
Source: Motorola India (Twitter), Android Central