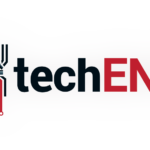 The Moto 360 has a number of new features and some welcome UI twist. In addition of a new Smart Battery Saving mode, users can expect more accurate time and more.
Moto 360 has updated to version 4.4W.2 which originally began its roll out on the LG G Watch. However, users won't find any of these new features and improvement on other Android Wear devices. Among the new features, the Smart Battery Saving mode automatically turns off the ambient mode when the battery life reaches 15% allowing users to get the most out of the life remaining.
There's also a new function called Mood Lighting. Users can adjust the brightness of their Moto 360 display while it's charging to match the room lighting. Another addition is that the Moto 360 can now sync with the users phone more frequently to ensure that it's always up to date. For Moto 360 users who like to use their smartwatch like a traditional watch, they can now have a new way to handle their notifications.
A post from Motorola's blog mentioned that, "We observed with consumers that there are many times where you want to use your Moto 360 as truly a classic watch—a beautiful way to see the time. A new gesture now lets you see the full watch face without permanently dismissing a notification. Just touch the top of a notification and swipe down."
Source: Techno Buffalo