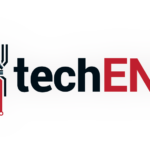 Companies have been trying their level best to make the gaming hobby a little more affordable for everyone. With services like OnLive and Play Station Now, the gaming world has seen some drop in price but the obstacles have been never ending.
Microsoft Research may have just made a break through with one of the biggest hurdles however. According to one of its papers, Microsoft Research's team has a found a way to predictively render frames before an event occurs in a game and then, based on your inputs, deliver the correct frames. This would clear up to a quarter second of latency. This however, isn't a simple solution. The method involves multiple sorts of technology such as time shifting and misprediction compensation. The project is currently underway and is codenamed DeLorean. Focus groups seem to liking the DeLorean version as compard to other cloud based gaming technologies.
This sudden break through could have been prompted with Sony close to releasing the PlayStation Now. Microsoft wants to give its competition a run for its money by using this new found method in game rental services on Xbox Live. It may even be a way to bring console-quality gaming to places like the many Windows tablets on the market. 
However, as much as we would love to see and try out the DeLorean, it is a couple of years off its release. Many kinks need to be worked out but once the flaws are gone, we might just see Microsoft make its own impact on the gaming world.
Source: TechnoBuffalo