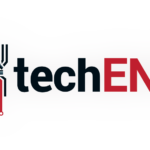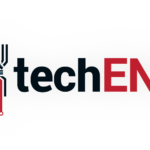 A few years ago, Microsoft went on a suing war path by bringing suits against a dozen of device makers  who were using Android and claiming its patents were infringed by these companies using the patent troll, Rockstar. The list of companies include Google, Barnes and Noble, Nokia and HTC. Microsoft forced them to cough up billions in licensing fees. November last year , claims were reported that Microsoft made as much as $2 billion a year off patent agreements. This is thanks to partnerships signed with nearly every major Android OEM.
Just recently, China's Ministry of Commerce (MOFCOM) was worried about Microsoft's acquisition of Nokia due to the fact Microsoft was going to after more device makers on patent issues once it acquired Nokia. So the Chinese agency decided to dig a little deeper and published a list of 310 patents that focus on the technologies that Microsoft collects royalties from. The list covers everything from extensible file systems  to data synchronizations and radio interfaces. MOFCOM launched the investigation to determine whether Microsoft would use its patent portfolio to gain an uncompetitive atmosphere following the closure of the Nokia deal. It is estimated that Microsoft earns about $1 to $2 billion in revenues from Android licensing especially in this growing Android market.
Out of the 310 patents, 73 of them are standard-essential and 127 patents are supposedly implemented in Android. While Microsoft has had some of these patents for a long time, others were acquired through the Rockstar Consortium. However, by referring to this list, it seems impossible to not produce a device that infringes Microsoft's patent rights. This is the reason why Microsoft is able to strike deals with most if not all, of the OEMs. MOFCOM has requested that American company to be more transparent in their actions regarding the patent issue. Microsoft has also been criticised time and time again on the way it deals with its patent litigation.
The worst of it all is that all these patents are vague and ambiguous. Any legal authority especially lawyers could twist and turn the patents in favour of Microsoft. This highlights one of the biggest flaws in the patent system itself. Microsoft has since been more forthcoming in revealing its patent portfolio, and has created a page that allows you to research patents owned by the Redmond based organisation. Nevertheless, the list does not indicate which particular patents are infringed by Android. 
Attached here is the Patent List published by MOFCOM.
Source: Android Authority
Via: Techno Buffalo and Android Central