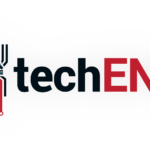 Microsoft has filed legal papers against South Korean tech giant, Samsung at the U.S. District Court.
The company announced its intention to bring legal proceedings against Samsung via its official blog. Microsoft claims that Samsung has breached a patent licensing contract between the two parties signed back in September 2011. The violation was done when Samsung failed to settle royalty payments on time recently. The company in addition, refused to pay interest on late payments starting September 2013.
Microsoft is the owner of a couple of patents used by Android. The company provides methods for rendering multiple windows in a web browser among other things. Samsung voluntarily entered into the contract with Microsoft to cross license IP and it seems like the deal was something to gain for both parties. All Samsung had to do to get its hands on what Microsoft had was to agree to pay a certain amount with every Android powered device it sold. We're looking at Microsoft earning about USD$2 billion a year from Samsung in royalty payments.
Samsung has been using the acquisition of Nokia by Microsoft as an excuse not to pay up. Basically, a judge is being called in to decide whether the purchase of Nokia actually affects the standing contract in any way. By the looks of it, we do not think it does as matters are completely separate. We're betting on a Microsoft win this time around.
Source: SamMobile