Microsoft's Surface line of devices have become the company's identity when it comes to their presence in the laptop and computing space. Creating a new niche and form factor in what was a stale space when it came to design, the first Surface device rethought the laptop and tablet form factor; bringing both of them together into a more portable and productive form. Since then, Microsoft has been approaching the Surface brand with a more utilitarian eye, gearing each new entry into the line up for a specific niche.
The latest addition to the Surface brand is smaller and more nimble than its brethren. The Microsoft Surface Go is tablet that is meant for people who want to be productive on the go. It also begs the question: "Isn't that the Surface and Surface Pro?". The short answer is "Yes" and… "No".  I heard that, "Eh? What?" that just ran through your mind. Yeap, it's on your face as well. The Surface Go is a tablet first. It's very focused on bringing productivity on the go with a minimal footprint when it comes to size. It only weighs about 500 grams and is only 8.3mm thin. It also has a 10-inch display which should be just enough space for media consumption and doing simple work on the go.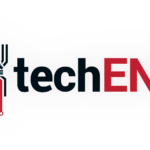 Unlike it's Surface brethren, the Microsoft Surface Go is powered by the Intel Pentium Gold Processor. So, don't expect to be able to run big programs such as Adobe Premiere Pro or even Photoshop on the Go. The processor may be its biggest bottleneck when it comes to these programs. However, there are versions of these applications which will be available through the Windows Store which are much lighter and more optimised for the Modern interface. Focusing on on-the-go usage, the Go is touted to have 9 hours of battery life.
The Surface Go will be available in only one colour: Platinum. It will also have its own line up of accessories similar to the larger Surface and Surface Pro. This includes the Type Cover, Surface Mobile Mouse and Surface Pen; all of which is sold separately. The Type Covers will be available in black or in the Signature Surface Alcantara in Burgundy, Cobalt Blue and Platinum.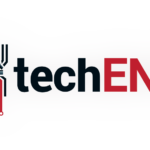 The Surface Go will also be running on a special version of Microsoft Windows 10 called S mode. There will also be an option to upgrade to Microsoft Windows 10 Pro. It started pre-orders on the 2nd of August and will be available in stores starting from 28th August 2018.
There will be two variants of the Microsoft Surface Go: the 4GB/64GB version which will retail for RM1,749 and the 8GB/128GB version will will retail for RM2,399. Full price listing below.
Product
Suggested Retail Price (in RM)
Surface Laptop Configurations
Surface Go 4GB RAM/64GB eMMC
1,749
Surface Go 8GB RAM/128GB SSD
2,399
Accessories
USB-C to USB-A
144
USB-C to Ethernet/USB-A
289
USB-C to Display Port
209
Surface Mobile Mouse
178
Surface Go Type Cover
399
Surface Go Signature Type Cover
549
Surface Go 24w Power Adapter
209
---
Also published on Medium.