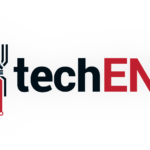 An interesting patent deal has been entered and signed into by a tech giant. Microsoft has signed a patent agreement with Canon. This is somewhat expected even though surprising. We were looking for these type of deals to be struck as smartphone imaging gets brought to the next level by mobile corporations. Every company is looking to bring the best image capture to phones and this has caused the market for point-and-shoot cameras to go extinct.
With a patent agreement set between these two companies, both will have quick and easy access to each others' technological secrets. I'm sure not all secrets will be divulged and maybe this deal is just to ensure waters are calm between corporations during times where it seems everybody wants to sue everybody for something or another.
However, if a deal has indeed been struck to share ideas, it would be something to look forward to with excitement. It would be absolutely amazing for us, consumers to see Canon's imaging technology being utilized in future PureView device. It would fill the void that has been left vacant since the Nokia's PureView expert was snatched away from Microsoft by Apple.
Either way, we're hoping that this deal leads to Microsoft's Lumia to be released with the best Canon cameras! What do you think? Would you purchase a Microsoft's Lumia if Canon camera technology was included?
Source: ENGadget