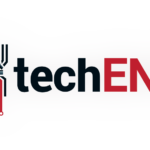 A federal judge has ordered Microsoft to follow the terms of the warrant by the American government. This signals a lost in its appeal for the company and the government will now have access to email information on servers located in Ireland. Microsoft is looking at its second lost regarding the issue. The company has argued time and time again that the government does not any legal standing to this data as it is stored overseas. It is still unclear whether the user that the government is interested in is an American citizen. I wonder what he did to cause this huge blowout between the company and the government!
Judge Loretta A. Preska was nice enough to give the company some time to appeal her ruling… again. I think the company will be taking the judge up on her offer. In a written statement, Microsoft's top lawyer Brad Smith stated that the "only issue that was certain this morning was that the District Court's decision would not represent the final step in this process" and that Microsoft "will appeal promptly and continue to advocate that people's email deserves strong privacy protection in the U.S. and around the world."
Apple and Cisco as well as other tech companies have voiced support for Microsoft and even issued briefs to defend the company! No matter how many supporters the tech giant has in its corner, it will have to change its argument if it wants to have a chance at winning third time around. Microsoft is looking to protect the data of its foreign users from the legal reach of the United States government. If it fails, segregating user data in foreign data centers will leave those users vulnerable, unprotected from the legal arm of the U.S. government, provided that the company storing the data in question is based in the United States.
I think this is too much power in the federal government's hands, don't you think? We need some user privacy!
Source: TechCrunch