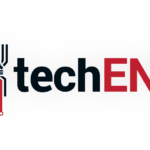 According to report by ZDNET, Microsoft has confirmed that it will be letting go of another 2100 employees all around the world. The company previously revealed its plans to lay off 18000 of its workers as part of a restructuring plan. This strategy was adopted after it acquired Nokia's gadgets and services business.
Back in July, the tech giant announced 13000 out of the 18000 layoffs and by next year, another 2900 will be disclosed to round it up to the total number planned.
The initial 13000 were mostly employees that came with the acquisition of Nokia. However, the number included some workers from the Operating Systems Group. Microsoft has yet to reveal where the 2100 employees will be from this time. According to reports though, 747 employees from the company's home base, Washington will be let off.
Satya Nadella who is the CEO of Microsoft has promised to provide "severance to all employees impacted by these changes, as well as job transition help in many locations." He further explained that the company will be adding roles if the strategy calls for it. Most of the employees who have been let off were working in redundant roles already filled before the acquisition of Nokia.
Source: TechnoBuffalo