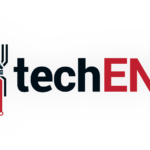 Anyone remember the Microsoft HoloLens? Microsoft's attempt to jump into the virtual reality world or at least augmented reality was announced earlier this year alongside the Windows Holographic platform. Not to be confused with Windows 10, the Windows Holographic is actually the interface powering the Microsoft HoloLens naturally. If you remember it well enough you would also think "this is it, the competitor to the Google Glass is finally here," you might also think "hey, this looks better than Google Glass," and in both cases you have a point. The HoloLens is not publicly on sale right now but you can join their development community by ordering the device at US$3,000 (MYR12,243) a piece, probably alongside a SDK included with the item. At this point also you might remember that the slightly more awkward looking Google Glass sold for exactly half the asking price of this developmental technology. However the Google Glass project has yet to produce any credible hope of a public release thus far. In Computex 2016 this time, Microsoft made the HoloLens project look like a plausible virtual/augmented reality future.
Microsoft in Computex 2016 started out with Windows 10 and how it has changed their partners and the way we use computers daily (insert "you cannot run from Windows 10" meme here). The essence of their program in Computex this year though was to invite all their Windows 10 program partners to develop and grow the HoloLens program by developing through the Windows Holographic platform. This could mean that manufacturers like Asus, or Acer, or Samsung even might have their own version of the HoloLens that would be available to consumers, given that they actually take the plunge with Windows Holographic. More manufacturers would also mean more competitive pricing, more options with design, and therefore more benefits to us consumers.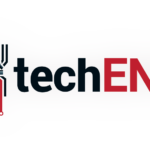 Microsoft also highlights that the Windows Holographic platform allows integrated use over multiple devices through its holographic shell and perception APIs. This means that this thing allow us to basically manipulate the look of our surroundings like a VR but at the same time you have a perception of the other real objects in the same room; in basic, augmented reality. Sounds like the Google Tango yet? Because in concept, it is similar. The part that got us interested though is its potential to integrate with XBox Live as mentioned as Microsoft. The integration with XBox Live opens up the possibility of much more immersive games with virtual reality unlike the Oculus Rift, HTC Vive, and the likes. The ability to be able to have a perception of your space not only saves you the trouble of knocking into your valuable Chinese Vase but also using your real-time environment as components in your games. You have to admit, that is actually pretty amazing. Best part, you do not have to be at home to play these games as long as you stay connected to your XBox Live account.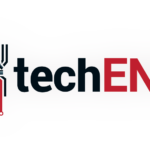 Beyond that Microsoft also looks at the HoloLens program as a Star Wars like communication with a physical holographic projection of the person you are speaking to over the other line. Microsoft also mentions something about manipulating virtual objects in your space while seeing your actual hands. Imagine designing your house that way, it will be so much easier to literally visualise all that you want and need at home. You can even create things using your own bare hands. Feel Godlike yet? With this announcement also Microsoft said that there are already about a thousand working Universal Windows App that can run on the Windows Holographic platform. Now, imagine using Microsoft Word on your glasses with a virtual keyboard laid out in front of you; you might look retarded on the train ride to work, but you will work much more efficiently. Press release after the break.
Microsoft Opens Windows Holographic to Partners for A New Era of Mixed Reality

TAIPEI, Taiwan, June 2, 2016 /PRNewswire/ — Wednesday at Computex 2016, Microsoft Corp. invited its Windows 10 hardware partners to create virtual reality (VR) devices, augmented reality devices and everything in between with Windows Holographic, the platform that powers Microsoft HoloLens. In opening up Windows Holographic to partners, Microsoft shared its vision for mixed reality — a world where devices interact with each other to change the way people work, communicate, learn and play.

Microsoft HoloLens makes its debut in Taiwan

"With Windows 10, we've been on an incredible journey with our partners, and today we usher in the next frontier of computing — mixed reality," said Terry Myerson, executive vice president, Windows and Devices.

Windows: The only holographic platform

With over 80 million virtual reality devices expected on the market, per year, by 2020, the business opportunity for virtual reality is vast. Yet, today's devices are built with related but differing technologies — ranging from virtual to augmented reality. These devices and experiences do not work together today, because of different user interfaces, interaction models, input methods, peripherals and applications. Most virtual reality experiences can't mix real people, objects and environments into the virtual world, making creation and collaboration difficult.

Windows Holographic unites these worlds and enables innovation across a range of devices. Windows Holographic offers a holographic shell and user interface, perception APIs, and Xbox Live services, enabling a familiar experience across apps and content. All Universal Windows apps can run on the Windows Holographic platform. Today there are nearly a thousand Universal Windows Apps that run on Windows Holographic.

In a mixed reality world, devices can offer experiences that extend beyond the virtual world. Imagine wearing a VR device and seeing your physical hands as you manipulate an object, working on the scanned 3-D image of a real object, or bringing a real-life holographic representation of another person into your virtual world so you can collaborate. In this world, devices can spatially map your environment wherever you are; manipulating digital content is as easy and natural as it is in the real world. Interested partners can learn more athttp://www.winhec.com.

In addition to opening up Windows Holographic to its partner ecosystem for the future, Microsoft is working with Intel Corporation, AMD Inc., Qualcomm Inc., HTC Corp., Acer Inc., ASUS, Dell Inc., Falcon Northwest, HP, Lenovo Group Ltd., MSI and many others to build a hardware ecosystem supporting great virtual reality experiences on Windows 10.

Celebrating new Windows 10 devices

Nick Parker, corporate vice president, OEM division, highlighted how Microsoft works hand-in-hand with PC makers, celebrating innovation in hardware from PCs to gaming to Internet of Things and beyond.

The latest on Microsoft's involvement at Computex 2016 — including new Windows 10 devices from Acer, ASUS, Dell, HP and MSI — can be found at the Windows blog.

Microsoft at Computex

Visitors to Computex 2016 this week can view the new Windows 10 devices at the Microsoft Booth L0110, located at Nangang Hall 4F, Computers and Systems area. The show is open through June 4.

Microsoft (Nasdaq "MSFT" @microsoft) is the leading platform and productivity company for the mobile-first, cloud-first world, and its mission is to empower every person and every organization on the planet to achieve more.
Courtesy of : PR Newswire Asia