Micromax may be releasing their upcoming flagship, the Canvas 5, with CyanogenMod as its default firmware.
Indian smartphone manufacturer Micromax has been one of the most established Indian-based smartphone manufacturers since it burst on to the scene in 2008. Now it aims to make more waves by teaming up with open source operating system developer Cyanogen Inc., who have made a name for themselves with the renowned free OS CyanogenMod.
This partnership is filled with firsts for both sides. Cyanogen is taking its first steps into being a potentially for-profit organization with such a partnership and this is also the first time a mobile device manufacturer has adopted an open source project as its default firmware. It is a lot to get excited about but as reported by XDA developers, the original source of this report, DroidGoblin has been called into question and Cyanogen themselves were not available for comment.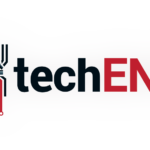 Although no confirmation on CyanogenMod has been made, there are several details available about the Micromax Canvas 5 itself. The device will sport a 5-inch Full HD display, powered by a new Mediatek octa core chipset supplemented with 2GB of RAM and 16GB of storage, expandable by microSD. It will have an 18MP rear shooter with 5MP front shooter. It is also expected to have a fully aluminium body, with a similar build to that of the Canvas 4 Plus. It will run on Android 4.4 KitKat possibly with CyanogenMod 11S.
No launch date has been announced but the Micromax Canvas 5 will retail for Rs 22 000 (approx. RM 1200), with or without CyanogenMod.
Source : XDA Developers, micromaxcanvas5.in