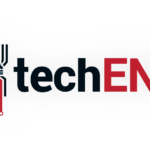 Meizu has made its impact around the globe especially in its homeland China. It's seen a 500% increase in profits in the second quarter of the year alone. One of the highlights that was churned by the company was the Meizu Pro 5.
The Meizu Pro 5 is the company's present flagship and features a 5.7 inch 1080p Super AMOLED display. The handset has 3/4 GB worth of RAM mated with 32/64 internal memory which is expandable up to 128GB. There is a 20.7 megapixel shooter on its back and a 5 megapixel camera on its front. The Pro 5 is made only of metal and is sleek and of high quality. A 3050 mAh battery powers it and it runs on a Exynos 7420 64-bit octa-core SoC processor.
We already have two editions of the phone – one with 3GB RAM, the other 4GB. The company has just announced another variant which will be the 'Gold Edition' which will its premium edition. The Gold Edition will also come with two choices – either 3GB or 4GB. The Gold device is already on sale in China but is a little pricier than the original.
The original 3GB is priced at USD$ 438 (CNY 2799/MYR 1836), the Gold 3 GB variant is going to be around USD$ 469 (CNY 2999/MYR 1966). The original 4 GB variant was launched with the price tag USD$ 485 (CNY 3099/MYR 2033). There has been no word on how much the Gold edition of the 4 GB variant will cost, however.
Will you be investing and getting this phone for yourself? Let us know what you think of the Pro 5 in Gold down below!
Source: Android Community