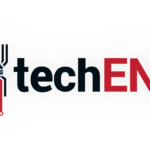 If you ask any one smartphone user in the world today about what one thing they would like to complain about or to improve in their current smartphones most of them would answer battery life. The problem with battery life these days is that the phones are consuming too much power too fast, and that is normal. As any device becomes more powerful and faster its power consumption always increases. Of course in the name of preserving and prolonging battery life on devices manufacturers do everything to make their processors as efficient as possible while making them faster, not just processors too other electronic parts are consuming power and manufacturers are pushing the envelopes to reduce power consumption. Of course the most basic thing that manufacturers could do is cramp as much battery capacity as possible into a battery that is smaller than a size of a credit card to be put in smartphones. Here comes another issue; the battery technology, as old as it is has not made any major breakthroughs so far and there is only so much that manufacturers can do to push the technology. The only answer to smartphone's battery life then is to keep charging it whenever you get the chance to. Of course that has become a very normal thing too nowadays. You walk into cafès just to find a power source to charge your phone. You buy a large external battery pack as a power bank.
You charge your smartphone every chance you get just so that it does not die on you. That is also why processing chip manufacturers include the fast charging technology as standard in their newer chips that goes into modern smartphones. MediaTek has been one of the processing chip players even from when Android was at its infancy. It has not been the platform Android chose to develop on but then again it has been an alternative to plenty of smartphone manufacturer who wants to keep costs down. The have also had fast charging technologies integrated with their processing chips. Just recently though they have decided that their current fast charging was not good enough and released Pump Express 3.0 to the market.
The Pump Express 3.0 is claimed by MediaTek to be the fastest fast charging solution to date. It claims to charge twice as fast as the competing fast charging solutions and five times faster than conventional charging. The numbers do stack up too with claims of 0 to 70% battery charge within 20 minutes. Of course with fast charging solutions you always get plenty of heat on your smartphone. MediaTek seems to have that issue handled as well as heat is reduced by 50%. They do this by directly transferring power into the battery inside the smartphone instead of going through a charging board or circuit. They also seem to touch on safety of charging your phone by adding 20 safety mechanisms in the chip as to ensure that your device is protected against any damage in case there are damages to your charging wire and other peripherals. Press release after the break.
MediaTek Introduces Pump Express 3.0 Its Fastest Battery Charging Solution for Smartphones

-Charge your phone battery in almost half the time as current competing technologies

HSINCHU, Taiwan, May 30, 2016 /PRNewswire/ — Today's high-powered smartphones have battery demanding applications and users. To help consumers quickly re-charge and stay connected to their world, MediaTek today launched Pump Express 3.0, its fastest battery charging technology to date.

MediaTek, a pioneering fabless semiconductor company and market leader in cutting-edge systems-on-chip (SoC), developed Pump Express 3.0 to charge a smartphone battery from zero to 70 percent in as little as 20 minutes. That's almost twice as fast as competing solutions currently on the market and five times faster than conventional charging. With Pump Express 3.0 users can charge for five minutes and talk for four hours.*

"The engineering challenge in the smartphone world today is satisfying consumer demand for powerful, rich multimedia features without needing to plug in their phones all day long," said Jeffrey Ju, Executive Vice President and co-Chief Operating Officer. "Our technology lets consumers power up quickly to stay connected, on the go and using their favorite applications whether for work or play instead of tethered to an outlet."

Pump Express 3.0 is the world's first solution to enable direct charge through Type-C USB power delivery. Direct charging bypasses charging circuitry inside the phone and prevents the device from overheating while also routing electrical current from the adaptor directly to the battery.

Pump Express 3.0 is an ultra safe charging solution with bi-directional communication and 20-plus safety and device protection systems built-in, including preventing device or charger overheating issues. MediaTek uses its own SoC technology in combination with technology advancements from Richtek, a company MediaTek recently acquired, to control heat issues and quick charge devices.

"Pump Express 3.0 is another example of MediaTek bringing better experiences to device makers and consumers," said Ju. "We continue to push the limits of what technology can do without making it complicated for the end user."

MediaTek's earlier fast charging technology, Pump Express 2.0, is used by major brands including Sony, Lenovo, Gionee and Meizu. Key improvements included in Pump Express 3.0 include higher charging speeds, higher charging efficiency and lower phone temperatures when charging.  With direct charging, MediaTek cut power dissipation by more than 50 percent from Pump Express 2.0.

MediaTek Pump Express 3.0 technology will be available in the MediaTek Helio series P20 with devices expected to be in the market by end of 2016. It will also be available in future smartphone chipsets and can be added to MediaTek smartphone SoCs upon request by customers.

To find out more about Pump Express 3.0 visit: http://i.mediatek.com/pump-express-3

*Charge five minutes, talk for four hours based on 3G talking deep idle conditions, including dark screen and modem on.

About MediaTek
Since 1997, MediaTek has been a pioneering fabless semiconductor company and a market leader in cutting-edge systems-on-chip (SoC) for mobile devices, wireless networking, HDTV, DVD and Blu-ray. Our tightly-integrated, innovative chip designs help manufacturers optimize supply chains, reduce the development time of new products, and extend a competitive edge in crowded markets. Through MediaTek Labs, the company is also building a developer hub that will support device creation, application development, and services for the Internet of Things era. By building technologies that help connect individuals to the world around them, MediaTek is enabling people to expand their horizons and more easily achieve their goals. We believe anyone can achieve something amazing. And, we believe they can do it every single day. We call this idea Everyday Genius and it drives everything we do. Visit mediatek.com for more information.