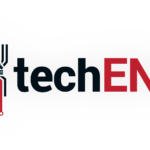 We are fast approaching an era where cash may become obsolete. The mobile payments arena is fast growing with big players like Google, Samsung and Apple throwing their hats in the ring. But, as with many other technologies, it seems like Malaysia will always be one of the countries trailing behind. While we've seen the introduction of AndroidPay and SamsungPay in neighbouring Singapore, the technologies have not made their debut in Malaysia. Recognising the "gap" in the market, Maybank has taken the bold step to be the first in Malaysia to introduce mobile payments in Malaysia.
Their implementation unsurprisingly called MaybankPay brings mobile payments to a select line of devices. MaybankPay utilises the near field communications (NFC) component present in most devices running Android. MaybankPay, however, currently only supports NFC enabled devices running Android 4.4 KitKat and above. Maybank has plans to make the service available to iOS users in the near future. Their official list of supported devices is as follows:
| | |
| --- | --- |
| Mobile Phone Manufacturer | Device Models |
| Samsung | Galaxy A5, Galaxy S6, Galaxy S6 Edge, Samsung Galaxy Note 5, Samsung Galaxy Note 4 |
| Sony | Xperia Z3, Xperia M5, Xperia C4 |
| Google Nexus | Nexus 6P, Nexus 5X, Nexus 5 |
| LG | G4, G3 |
| Motorola | Moto X, Droid Turbo |
| Huawei | P9 |
| Lenovo | Vibe K4 |
| ASUS | Zenfone |
| HTC | One M9 |
MaybankPay allows users to register up to eight Maybank Visa cards in the application. This includes Visa Credit, Visa Debit and Visa Prepaid Debit cards. Once the card or cards are registered, the user needs to register a PIN to allow for transactions. The app does not utilise the readily available finger print sensor in some of the listed devices – possibly to increase compatibility. However, after doing the initial registration, usage is as simple as entering the PIN and tapping the already available Visa PayWave terminal. There are already 1,000 merchants who have adopted the Visa PayWave terminal with the number expected to increase in the near future. Maybank itself has 5,000 terminals with merchants with a planned 20,000 to be rolled out by the end of 2017.  This excludes the 5,000 terminals from Maybanks competitors already adopted.
With a strong adoption backbone, it may look like MaybankPay is set to take over the NFC payment sector with its early steps into the arena. However, SamsungPay is set to make its debut in late Q4 of this year and with the technology behind it being even easier to adopt with a wider range of cards, Maybank may be facing an uphill climb in the near future. That hasn't slowed the Malaysian bank down though, as a pilot project, the bank has rolled out a few terminals at their TREATS fair for customers to test out.