Last night Samsung launched their big product, their brand new flagship; the Samsung Galaxy Note 9. Of course it was the headlines; it is one of the most anticipated product of the year 2018. Today Maxis snatches up the opportunity to launch their game changing product of their own – the Zerolution360 program.
First things first; yes, you can get the latest Samsung Galaxy Note 9 on this plan – only the 6GB + 128GB combo though, no mentions or plans on the 8GB + 512GB combo just yet. Yes, it is also offered at a lower price than the older Zerolution plan. The Zerolution360 plan is not a replacement for the original Zerolution plan though, it is more like an evolution; a separate plan that will be offered alongside the Zerolution360 plan.
What is it though – the Zerolution360 plan? To sum it up, in our own words, the Zerolution360 plan is a wholesome, fuss free, worry free, low-cost solution to owning your dream smartphone. It is a single plan that covers the payment for your phone and data plan, your smartphone, and the protection plan for your device. It is a complete plan, and it is as straightforward as it comes.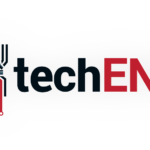 With Zerolution360 also you do not need to pay any upfront payment, very much like the Zerolution plan of old. The difference here is that you get to upgrade your smartphone every year. Protection wise, you can get a 1-for-1 replacement immediately if your smartphone is stolen. If you do get your device broken from accidents, Maxis will even get it repaired to your for free or replace them within two hours. Should your device need to stay over for the repair Maxis will offer you a temporary replacement device until your device is ready for collection. You do not even have to leave the comfort of your office chair or couch to get your device fixed; they will collect it and drop it off wherever you are. Now that is what you call service. Of course, keep in mind there is a limit to how much you can claim before you have to pay for excess fee.
The Zerolution360 is now offering the recently launched Samsung Galaxy Note 9 (6GB + 128GB) at MYR99/Month for the pre-order period that opened at 12 p.m. today (terms and conditions apply, price will be revised after pre-order period). There are of course other devices in their range of offer. Do check out the Maxis Zerolution360 site to find out more about the plan.
---
Also published on Medium.