Going to a network operator's store is pretty much a standard affair these days. The layout is pretty much the same for every store; you see prepaid numbers lining the wall up, the payment or service counter conquers the back part of the store, some featured devices on their feature tables, and you pretty much have to take a queue ticket before you can go to the service counter to get help. It is all very traditional and very normal, something we have accepted long ago. However, there is a bit of a flaw with this experience.
The whole retail experience in any network operator's store in Malaysia can be quite rigid, quite stale. Everything revolves around a static service counter, including your bill payments too. When one person takes too long, waiting in line could be a chore in that case. A five minute drop-and-go becomes a whole hour of waiting.
The new Maxis concept store in The Gardens shopping center, Mid Valley City is a little different from the usual network operator type retail space though. It feels more like a show room, an experience center. That is because it is designed to be.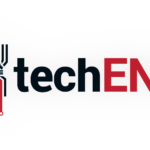 There is still the familiar static service counter and cashier. The whole emphasis of the store though has shifted from that static counter to the rest of the concept store. It is, as Maxis say; the first-of-its-kind concept store. It is also more aligned with a technology company that relies on the world's most current technology and even caters to that technology demand.
For one, the modern world likes openness, vastness of space. We like our space to be big and uninterrupted. That is the exact philosophy here too; freedom of space, queue free.
The only traditional part of the new concept store is the cafè styled service counter and cashier. The rest is new to Maxis' concept store. To get a queue ticket now you will have to scan a QR code on a display beside M.I.R.A, Maxis Interactive Retail Assistant. That brings you to Maxis' webpage to first gauge what you need and a ticket will be digitally generated and then you wait for an assistant to pick up your case. From there on though, the waiting time is said to be kept to a minimal, the service assistant's face will be loaded to your device too for you to recognise your service assistant instantly. That, or a service assistant will come by your side as soon as they can to assist you in whatever matter you may have.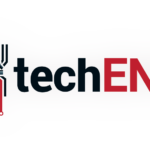 While waiting you can browse through various devices that are on offer in the store too. The devices are not limited to smartphones too these days, there are headphones, speakers, and drones even. All the information about the device you look at are available in the device itself or to its paired device; including the phone and data plans you can get the devices with. There is even sections of two 98-inch displays side by side for you to compared devices with, just approach any service assistants and ask. You cannot miss all 11 large displays in the store. Those and one giant LED panel at the side.
Most of the devices that are on the retail and experience floor are not tethered to the display cases or tops. You can find all sorts of accessories like headphones, speakers and even device protection cases toward the back of the store to touch, feel, and experience before making a purchase decision. Maxis will not worry about you taking off with the untethered products too because each of them has n RFID tag that will alert staf should it leave the store's floor. No cables also means that you get to flip the products around, put them on your device, test them with ease and plenty of freedom. Freedom is the whole point here.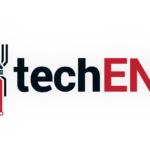 When you do decide to buy something, let us say a smartphone protective case, you just need to pull a fresh package out from the drawer behind the display case and approach any of the retail staff to make payment wherever they are or wherever you are. There is no need to head to a payment counter and queue anymore in the new concept store. You can basically make any purchase anywhere in the store without annoying queues or taking up a queue number ticket. Everything is much more instant and plenty faster and more convenient for you users.
Of course there is still the traditional automated payment machines you might be used to to pay your Maxis bills. It is not outside anymore though, it is lodged inside the store. That also means you get to walk through the retails space and browse through the new Maxis experience. That, or you could find something you might fancy before making your payment; a new smartphone plan that works better for you, new devices, or even accessories.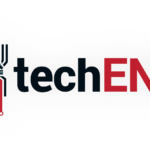 The new store focuses on freedom and spaciousness. More than that though, the new store is designed to be personalised to Maxis customers. M.I.R.A. is just one way for Maxis to personalise experiences to customers. On top of M.I.R.A. Maxis continuously collects data within the store to constantly improve that aspect of the Maxis experience. Data includes demographics, sentiments, average in-store times, completed journeys, and even zonal heat maps.
Maxis' The Gardens, Mid Valley concept store is open starting 15th May, 2019 (today). Maxis also says that there will be more concept stores like The Gardens' store in the coming future. The smaller stores will also get minor overhauls with certain selected aspects from the concept store depending on the stores' requirements. For now though, if you want to experience the new Maxis you can head over to the new Maxis concept store in The Gardens, Mid Valley.