Maxis has been one of the only broadband providers offering fibre connectivity to both businesses and homes. The internet service provider (ISP) has been offering up to 100Mbps connection from the beginning. With packages starting from RM139, the carrier has become one of the go-to ISPs in Malaysia.
In line with the plans by the Malaysian government, Maxis is now introducing revamped pricing for their broadband services. Starting 13 September 2018, you'll be able to take advantage of the revamped plans with speeds starting at 30Mbps for RM89 for home subscribers and RM99 for businesses.
The new plans are priced up between 36% – 65% lower than previous plans. They also come with one big difference: unlimited quota. The new broadband plans also offer the added benefit of having Maxis' business grade "Always On" and "Peace of Mind benefits. With the new plan, subscribers will be receiving a future proof business grade router. This router will be able to support speed upgrades as they become available.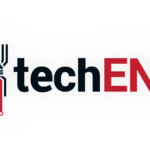 "Our worry-free proposition has been a mainstay in all our products and solutions, and we look forward to continuing this commitment to all our home broadband customers. With our unrestricted, no conditions, highly affordable plans, we have essentially opened up a new era of accessible fibre broadband for even more Malaysian homes. The future is about converged offerings, and we have the ability to offer both fixed and mobile to provide a total connectivity solution to our broadband customers,"

– Dushyan Vaithiyanathan, Head of Consumer Business, Maxis Telecommunications
Pre-existing Maxis subscribers will need to register for the upgrade as it does not come automatically. If you're a pre-existing user you'll have to fill up the form on the Maxis website. Maxis OnePrime subscribers are also eligible for this package and will need to register their interest the same way. The form is available at www.maxis.com.my/fibrenation. Pre-registration for the plans are available immediately. However, the plan will only roll out on September 13, 2018.
---
Also published on Medium.