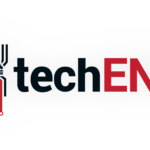 When Google updated its Play Newsstand, Google+, Chromecast companion app and the recent Play Store 5 to a new Material Design, we thought that was the end. Lets look at some Google apps that's being branded with a new Material Design.
Google Drive, Docs, Slides and Sheets is one of the few apps that is ingrained with the Material Design. The updated version of the trio office suite apps – Docs, Slides and Sheets including the conjunction of Google Drive will take a few days to get it to the gen-pop before it starts rolling out straight away.
Users will notice a big change in the addition of an "Incoming" link in the left hand menu. This feature holds all of the titbits that others have shared through Google services.  The Material Design improvements are about as good as users expect. The "hamburger menu" gets a little modernized and there are a few dandy new animations to enjoy.
In addition, Google Sheets is acquiring a tiny addition that will make some users very happy. That means, users can now select a range of cells by tapping and dragging while editing a formula.
Another new update with Material Design is Google Wallet and Play Games. Google Play Games doesn't seem to offer any other changes beside a new Material Design and a new iconography. On the other hand, Google Wallet does bring some minor changes including the ability to set up a persisting bank transfer to users account and also a new low balance alert.
There's no surprise to see Google pushing its new Material Design to many of its apps. All of this is possible with the looming arrival of Android 5.0 Lollipop. In a classic fashion, users can expect the updates to roll out over the next few days and it could be as long as a week before they reach to everyone.
Source: Android Authority – Drive, Docs, Slides and Sheets, Android Authority – Google Wallet and Play Games