You know Waze, we love it too. It saves us plenty of time doing guesswork of which road to take to go to work, to go to our meetings, to get to a dinner date, lunch date, and what not. It is a life saver in plenty of times when you are trying to get home fast, or even avoid the traffic to get home or anywhere you can think of going. It saves us plenty of time of our day and might even get us to our meetings earlier than planned for some downtime, or even some rest. That is the wonder of Waze, one of the favourite apps for Malaysians thanks to the fact that most Malaysians own a car and drives themselves everywhere anyway. Even e-hailers depend their daily lives on Waze.
So for most Malaysian residents like us, it is just another navigation app, an electronic map that we use for our daily commute. It helps to navigate from point A to point B more efficiently, and a little more clearly; there is no need to guess which road to take and which roads to pass. Waze though is a lot more than that.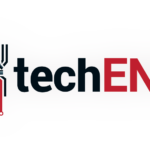 Yes, it tells you where the traffic is, what causes the traffic, where the roadblocks are, the construction works, and where the vehicle stops. It gives you real-time information on whether or not there is a police waiting with a speed trap and where all the fixed speed traps are. But it is still plenty more than that. It is a marketing platform.
According to Waze themselves, there are about 13 million Waze users in Asia Pacific (APAC) region alone. The app is present in over 158 nations globally with 115 million users in total. Unlike Google Maps as well, each of those drivers are potential map editors. We are the editors of the maps, we can add roads, report a new dead-end, report traffic conditions at all times, upload photos of the cause of traffic. You can even add information like potholes, or even weather updates all in the app.
In this case, I can tell that you are wondering how is Waze an ad platform? How is this powerful tool in your smartphone can be so bad to you, selling you ads that you always try to avoid? The answer is pretty easy, seamless integration and selective ads so that it does not distract you or even make you feel invaded.
So how is this an ad platform, let us enlighten you. When you are on your journey home, or to work, or even to an appointment; you are bound to stop halfway for traffic lights, or even sometimes hit some traffic. When you stop, that is when the ad starts.
When you stop at any point of your journey with Waze on, Waze will display one of two types of ads available when you drive; Pins or Takeover. The more obvious one is when you try to do a search of something and the first thing that pops up to you has an 'ad' tab on it. Whatever it is, they can be really unobtrusive to the point that you might not even feel that they are ads.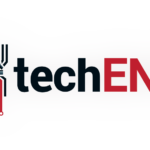 How did that happen? Well, according to Waze, the customer experience is at the core of their product. In that case, they focus on making sure that drivers are safe at all times. That is also why you get a warning when you type into the search bar as you move. We do not condone texting while driving too, it is very dangerous. If you have to do it, pull over so that you do not get pulled over.
Beyond reminding you that texting and driving is a no-no though, they take measures to integrate as many useful things as possible into their User Interface (UI) without making it too clunky or difficult to operate while driving. One of the things we see very prominently in the Malaysian version of Waze is Spotify integration into Waze; you can control your music just within Waze itself. Of course there is limited control to the apps that you can use within Waze, but all of its functions are pretty much essential and designed to ensure that it does not interrupt from the job of driving or take the driver's focus off the road.
That is the same principle that has been applied to the ads on Waze. They look more like suggestions rather than ads most of the time, because that is what they essentially are. Depending on your journey and your proximity to things like their advertisers stores or their billboards Waze will give you some suggestions on pins or takeovers either notifying you of some promotion that the store might have or some suggestions on what to buy on your way home. The app ensures that the 'suggestions' is a very short detour from your current journey too so it is not like you would have to waste another 30 minutes to get some place directed by the ad.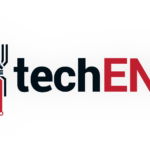 If the ad comes in the form of pins, Waze will highlight the closest store of the advertiser, which in most cases would not be more than 5 minutes away from your current route. When it comes to takeovers, you may even set it so that it only reminds you at home or when you are close to a store. An example they used was with car ads, you can save it for later and it will remind you only when you get home or when you get nearer to a showroom that is listed with the advertiser.
In this case, you might start saying that; we would still be annoyed with them if they keep showing us these things. There is another mechanism at play here that ensures that these 'suggestion' remain as that, rather than some annoying advertisement plastered on your app every single time you stop. On any one given session the ads only pop-up up to four times. That means when you turn on your app to get somewhere, which is considered a session until you turn off and exit the app, you only get up to four ads shown to you. That way, you sort of see the advertisements and 'suggestions' only a few times in the journey provided you stop enough. That way also you feel less invaded, and more looked after.
The ads that you see though is not based on any other information or cookies that are in your smartphone. Rather, Waze completely uses data they collect on your commute with Waze on. All the ads are shown to you based on your driving patterns, your journey length and proximity to advertisers. Waze will not show you any ads based on your Google search or Facebook; even though they are owned by Google.
Now that you know that Waze does ads, would you be more cautious about using Waze? Or does it even make a difference with the way you use Waze? We know that we will still use Waze for a long time to come. Let us know what you think in the comments section below.