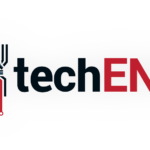 No we are not saying that companies should not focus on market share when we measure success. No we are not saying that Microsoft is successful in the mobile market space either. The statement in the title line of this article though is claimed by Satya Nadella, currently the CEO of Microsoft. It is important also to note that Microsoft is currently not doing mighty well in the mobile market. Their Windows Phone Operating System to us has been a good idea that has a limitless potential if implemented right. But it did not gain any traction in the market, the developers shy away from it and as a result contents in the platform is patchy at best. Hardware wise there could be so much more to the devices sporting Windows Phone to make it more powerful, cheaper to run, and just better overall. But we end up getting half baked cookies that are due a few months ago. Sure they are catching up now but the rest are already so much ahead in terms of market share. But still, Satya Nadella insisted that success in the mobile market is not defined by the market share that each brand has. So what does define success?
Recently Nadella had a sit down with a few Seattle's Chamber of Commerce, for lunch. Nadella was asked about Microsoft's direction in the mobile market and the topic stumbles to market share. How did he reply?
"When we define mobile in the marketplace, we don't think of it by today's market share positions on a given form factor. Devices and device sizes will come and go, even within a single year, you will be changing multiple phones. It's more about the mobility. In fact, if there's anything central to our vision, it's don't think of the device at the center, think of the individual, the people at the center. And then have the platforms and productivity experiences get built with that at the center."
The answer itself is actually very vague and if you do not understand what he is actually saying, we do not blame you. It does seem though that Nadella's reply points out that Microsoft currently are not focusing much on market share. Direction wise Nadella hints also that Microsoft is actually working on devices that they think would suit the market, but then again which company does not. But rather than focusing the development of the devices' hardware capabilities it looks like Nadella is saying that they are more people centered and they develop around how people actually interact with the devices. I must say if it meant exactly that then we are anticipating some good stuff that we actually would use from Microsoft. If not, really Microsoft, buck up.
Sources: Pocketnow