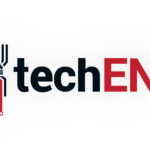 Gaming enthusiast should be familiar with Razer's name, in fact Razer is probably the household name if you talk about gaming. Their gaming peripherals become a sort of benchmark for all other hardware manufacturers; gaming or not. Even for non-gamers their hardware ergonomics provides better comforts than traditional hardware anyway. Of course Razer still only focuses on the gaming market. Not too long ago Razer only made gaming mice and keyboards, they started making audio equipments sometime later; gaming headsets and headphones of course.
Recently they launched their brand new entry into the high-fidelty audio equipment, a headset basically. Welcome to the Mano'war headset. A wireless, zero lag, 7.1 surround sound gaming headset. As with the usual Razer peripherals they adorned the Mano'war with their Chroma lighting, you can even customise the colour profiles to your liking with its choice 16.8 million colours. As with most wireless gears this uses batteries to power it. Not to worry though because this headset lasts 14 hours if you turn on the Chroma lighting, but if you do not like the Chroma lighting effect you can turn it off to get 20 hours of battery life from it. That means up to 20 hours of 50mm drivers with Neodynium magnets pure goodness. With a driver that big, your 7.1 surround sound audio has to be an immersive one.
The Mano'war should be available in the global markets this month onwards priced at USD169.99 (MYR681). Watch this space for more updates on this beast of a thing. Press release after the break.
MANO'WAR HEADSET ADDS WIRELESS FREEDOM, UNINTERRUPTED PLAY AND 360-DEGREE SOUND TO RAZER'S STABLE OF GAMING AUDIO

All-new design promises extended battery life, zero lag, 7.1 surround sound, custom lighting and extra-large drivers for unfettered gaming domination

 

IRVINE, Calif. – Razer™, a world leader in connected devices and software for gamers, today announced the release of its new wireless gaming headset for PC, the Razer ManO'War. This latest addition to Razer's audio line offers high-fidelity, gaming-grade audio engineered with multiple wireless antennas, frequency channel scanning for locating the clearest channel and an advanced coding algorithm to ensure a high-performance, lag-free, 2.4 GHz wireless experience.

 

An ultra-compact wireless USB adapter provides plug-and-play connectivity from up to 12 meters / 39 feet. Alternately, users may opt to use the Razer ManO'War's optional extension dock for an even greater 14-meter / 46-foot range.

 

Immersive 7.1 channel virtual surround sound in the Razer ManO'War is supported by the Razer Surround software engine. Paired with the Razer ManO'War's custom tuned 50 mm Neodymium magnet drivers, Razer Surround makes virtual soundscapes come alive with 360-degree fidelity. The positional audio calibration feature helps to personalize the hearing experience to ensure players have the auditory cues they need get the jump on opponents, visible or otherwise. Closed-style, upgraded leatherette cushions cover a wearer's entire ear, enhancing noise isolation and comfort.

Concealed in the left ear cup of the Razer ManO'War is a unidirectional digital microphone boom that easily pulls-out when needed and can be adjusted to whatever position is desired. The microphone surpasses the capabilities of traditional analog microphones by way of an optimized algorithm for more natural sounding and crystal clear voice reproduction. Gamers may adjust mic and volume levels and mute via Quick Action Controls on the Razer ManO'War's ear cups. A mute LED indicator on the boom illuminates when mic mute is active.

 

Razer ensured the headset was prepared for long stretches of uninterrupted, unfettered enjoyment. Whether streaming, watching a movie or in a gaming marathon, it is able to give an impressive 14 hours of continuous wireless use on a single charge.

 

Finally, Razer Chroma™ lighting features built into the Razer ManO'War Chroma allow gamers to explore a practically limitless number of possible lighting profiles. With 16.8 million colors to choose from, custom color schemes can be programmed for the headset using Razer Synapse, or users may select from an array of preloaded lighting options. For gamers playing titles with in-game Chroma integration, the Razer ManO'War becomes an instrument for even deeper levels of immersive gameplay.

 

"The Razer ManO'War combines the perfect balance of wireless performance, comfort and durability in a gaming-grade headset," says Razer Co-Founder and CEO Min-Liang Tan. "The freedom to play without wires, uninterrupted, with the comfort, sound quality and incredible battery life of this headset is more than exciting for gamers—it's critical."

 

TECHNICAL SPECIFICATIONS:

Headphones:

 

·         Frequency response: 20 Hz – 20 kHz

·         Impedance: 32 Ω ­ at 1 kHz

·         Sensitivity (@1 kHz): 112 ± 3 dB

·         Input power: 30 mW (Max)

·         Drivers: 50 mm, with Neodymium magnets

·         Inner ear cup diameter: 60 mm / 2.36 in.

·         Connection type: Wireless USB Transceiver

·         Wireless range: 12 m / 40 ft.

·         Wireless frequency: 2.4 Ghz

·         Battery life: Up to 14 hours with Chroma lighting / 20 hours without Chroma lighting

·         Approximate weight: 375 g / 0.83 lbs.

 

Microphone:

 

•         Frequency response: 100 Hz – 10 kHz

•         Signal-to-noise ratio: > 60 dB

•         Sensitivity (@1 kHz): -38 ± 3 dB

•         Pick-up pattern: Unidirectional

 

System requirements:

 

•         PC / Mac with USB port; PlayStation® 4*

•         Windows® 10 / Windows® 8 / Windows® 7 / Windows® Vista / Mac OS X (10.9 and higher)

•         Internet connection for driver installation

•         At least 100 MB of free hard disk space

 

* Only Spectrum cycling lighting effect and 2.0 stereo audio output is available

 

 

Package contents:

•         Razer ManO'War Wireless Gaming Headset

•         USB charging cable

•         Wireless USB Transceiver

•         Extension dock

 

Price: USD 169.99 / EUR 199,99

 

Availability:

USA: April 17, 2016 (Limited units available at BestBuy and Razerstore.com)

Worldwide: May 2016