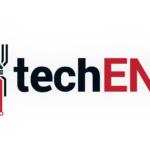 The Malaysian Home Ministry is dwelling on the idea of setting up a big time firewall that will affect the whole of Malaysia. Internet users in the country will be subjected to the Government filtering content that it thinks is not in line with Malaysian values and culture.
The firewall will affect websites such as You Tube, Facebook and so on. The Home Ministry is currently sitting down with Malaysian  Communications and Multimedia Commission (MCMC) to implement a plan on censorship over the Internet.
Any video content that is deemed to have negative elements will be censored. According to Home Minister Datuk Ahmad Zaid Hamidi, " We want to create awareness among the public, specifically film goers, that the censorship board has a social and religious responsibility to ensure movies adhere to set guidelines. Content creators have to make sure their content do not lead members of society out of social and religious norms."
Whatever plan the Home Ministry is planning on implementing, it will definitely be going against its promise in the Bill of Guarantee No.7 of the MSC Malaysia Bill of Guarantees that ensures no censorship of the Internet.
This is of course, not the first time that the Government has brought censorship into our country. The whole articles on the "kangkung" drama that involved the Prime Minister amazingly disappeared as reported by BBC. If the firewall goes up, it will mark the first of the largest scaled censorship ever happening in our country.
Personally, this is uncalled for. There is a lot of media with negative content and most of the media today has made a crazy move towards a more liberal freedom in the past decade. As much as I agree with the regards to respecting religious guidelines, there is such a thing of freedom of choice. How much does the Ministry want to censor? How will they censor it? What will they censor? They can't even censor, beg my pardon, adult content. That's filled with negative elements and yet, the Ministry is not looking to take care of that issue. Rather, its focusing on censoring main stream media! What's the use of that? Scenes of nudity and sex and curse words and political propaganda is already being censored and still needs tackling. This plan on censoring main stream media is a waste of resources. There are bigger issues that need to be tackled.
We are country of democracy and one of the values of such a system, is freedom of expression and rights to one's private and home life. There always ways of going around censorship by the way. Are all our favorite shows like Game of Thrones going to be banned? That's going to cause a lot of people to get upset. We need have a mature mind about this. On the legal note, the MSC Malaysia Bill of Guarantees is not applicable and binding law on the Government. However, at a public policy standpoint, this is a promise made and a public pledge at that. It looks down on the Executive's promise. Democracy, that's all I'm saying.
Note: This piece is filled with personal opinion of the writer and is no way an attack on any Authority or any persons. Please do not get offended by one's personal statement.
What do you think of the Internet censorship plan? Let us know in the comment section below!
Source: MalayMail Online