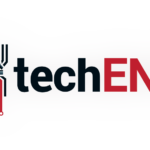 Logitech recently did a poll on Malaysians preference in their computing peripherals. The study suggests that male and female Malaysians has very similar preferences when choosing their keyboards  – portability and wireless. Logitech's K780 becomes the product of choice in the study due to its seamless connectivity with up to three devices.
Logitech as the maker of both keyboards and mouse of course include polls on mice in the study. At this point though, the study focuses on differences between gamers and non-gamers. Surprisingly though the preferences of gamers and non-gamers in the polls are pretty much similar when choosing a mouse. The top three aspects that Malaysians look for in a mouse is wireless connectivity, battery life, and responsiveness. This similarity between the two types of respondents shows that Malaysians tend to look for the best efficiency package in a mouse.
Overall though Logitech determines that majority of Malaysians like wireless products with high battery capacity or long battery life. Interestingly enough though pricing was not listed as some of the top considerations when respondents choose their computing peripherals, contrary to popular believe. This result actually gives us a very interesting insight; Malaysians do not mind paying for a product with values and characteristics that could cater their given criteria. Who says Malaysians are cheap?
Gallery and press release after the break.
Logitech Reveals over 70% of Malaysians prefer wireless products

The Gadget Obsessed Survey is a recent poll by Logitech Malaysia which studies gadget features that consumers need the most
Over 70% of the respondents said they wanted a wireless device with longer battery life
Interestingly, value for money or pricing was viewed as less important on the list of criteria

 

KUALA LUMPUR — July 21, 2016 — The best computing peripherals come with no strings attached. This was the sentiment received when Logitech Malaysia, a global leader in design and innovation for personal and gaming peripherals ran their recent 'Gadget Obsessed' online poll. Conducted via the brand's Facebook page, the poll received 50 respondents, with a split between 26% females and 71% males. The poll was made up of questions designed to gather crucial data that will help Logitech better understand the ever-changing needs of Malaysian consumers.

 

This technological era is moving at a speedy pace and it is vital to constantly upgrade ourselves with knowledge to keep up. As a brand that focuses on innovation and quality, Logitech studies how consumers use their digital devices, and these observations are used to assist the company's designers and engineers in creating a better experience with these devices. "At Logitech, we are always looking to create products that matter to users. The poll brings us a step closer towards providing even more consumer-centric products to meet our consumers' needs," said KP Sim, Logitech Country Manager of Malaysia, Philippines and Brunei.

 

The female respondents listed features such as portability (89% votes), wireless (78% votes), battery life (78% votes), wireless connectivity range (67% votes) and ergonomics (67% votes) as their top five priorities when choosing a keyboard. Meanwhile, male respondents' top five priorities were wireless (88% votes), battery life (75% votes), ergonomics (63% votes), aesthetics (58% votes) and value for money (58% votes).

 

KP Sim explains that the consumers' preference towards the Logitech K780's unique multi-device keyboard stems from its ability to seamlessly connect and control up to three devices. At a touch of a button, users can link and switch between their computer, tablet and mobile phone which enhances flexibility and productivity. On the other hand, respondents who are looking for a simple, day-to-day keyboard have mentioned the Logitech MK235 wireless keyboard and mouse combo as a reliable everyday device, its familiar keyboard layout with number pads being a winning factor.

 

On mice purchase decisions, there seems to be a match between gamers and non-gamers. Collectively, both groups prioritized wireless connectivity (91% votes), battery life (73% votes), and responsiveness and speed (68% votes) over other features such as size, aesthetics and surface tracking capability.

 

The minor distinction in their order of preferences can be attributed to the respondents' inclination towards peak efficiency. The Logitech G900 Chaos Spectrum gaming mouse, for instance, is a wireless, power efficient mouse that provides exceptional tracking accuracy for flawless gaming, while the recently launched Party Collection M238 appeals to the non-gaming community with its quirky but fun designs and boasts a wireless range of up to 10 meters, coupled with advanced optical tracking.

 

"The rising demand for Internet and mobile devices has changed the way Malaysians live, work and play, while hyper-connectivity has also altered consumers' preference when it comes to choosing products that offer the best experience online and offline. Using the correct device with appropriate functions is crucial in ensuring daily activities can be carried out smoothly and productively, no matter the place or time. Primarily, this is a commitment that Logitech will continue to keep with its users and fans in the country," ends Sim.

About Logitech
Logitech designs products that have an everyday place in people's lives, connecting them to the digital experiences they care about. Over 30 years ago, Logitech started connecting people through computers, and now it's designing products that bring people together through music, gaming, video and computing. Founded in 1981, Logitech International is a Swiss public company listed on the SIX Swiss Exchange (LOGN) and on the Nasdaq Global Select Market (LOGI). Find Logitech at www.logitech.com, the company blog or @Logitech.
Source: Logitech