We all saw it coming, the day when Malaysia stops moving. The 12th of July, 2019 is also the day that the Malaysian government starts implementing their brand new e-hailing regulations. The new regulations outlines that you and I, the plain Jane and John, cannot be e-hailing drivers if you do not hold an e-hailing license or if your vehicle is not approved as an e-hailing certified vehicle. For you to obtain that license to be an e-hailing driver you have to get yourself on the classes provided, a six-hour course. You have to then sit for an exam to get the driver license. Very much like getting your L driver's license after attending the first eight-hour long course and passing the exam that comes with that. Except, you have to have a full driving license past your P driver's license period of two years to get on the e-hailing license course. Passing the exam is another matter entirely. Oh, not to forget, you have to get yourself medically checked too before getting on the course.
Once you get those done, you are now a certified driver for Malaysia's e-hailing industry. No, not a cab; e-hailing specifically. It does not matter which of the 40 over e-hailing brands you drive for in Malaysia because the license does not tie you down to one company. That said, you do have to fork out your own money to get what they call the e-PSV (Public Service Vehicle) license. But not so fast, you can only pick up passengers with an e-hailing certified vehicle if you do not want to break the law. For that, you need to get your car of choice registered with the authorities and get it inspected again for compliance purposes. This is done also on your own accord, using your own money. There is more to this too, you need to get your car separately insured for e-hailing purposes. The insurance is on top of the regular insurance you already pay for. Well, that does help simplify insurance coverage and claims a little bit.
So how much will everything cost you? On the front of getting yourself on the course, you have to fork out MYR 200 and spend 6-hours in the course. You can sit for the course completely online as of May, 2018 too so that should not be too big of an issue. Before you qualify for the course, you need to fork out MYR 40 for a full medical check-up. Of course the price can vary from clinic to clinic. To register as a driver in training, it is MYR 20. So even before you get in the exam hall, you are spending MYR 260 and about eight hours of your time, considering that you might have to wait a little bit at the clinic before the doctor has time for you. If you have certain conditions, you are not eligible to even sit for the training program. One of those conditions is deaf, that is a small chunk of the drivers that are already on Grab gone as 12th of July, 2019 arrives.
Sitting for the exam apparently does not require you to put down any more money. The written exam takes up one hour of your time with 60 questions. That is another hour from your time, if you get a seat in the exam at all.
If your car is more than three years old, you need to get your car inspected and properly certified as an e-hailing car. Of course, you need all the necessary insurance too. The PUSPAKOM inspection will cost you MYR 70 at first, and MYR 55 every annual inspection. We are talking initial cost here, so we take the MYR 70 into consideration. The time cost though is quite unpredictable in PUSPAKOM, it might take up to a whole day for your car to get to the inspection and approved. You need to get a fire extinguisher in your car, an emergency kit (7-seaters), and an emergency triangle at least. If you want to use your pick-up truck as an e-hailing vehicle in the Peninsula, forget it. If your car is more than 9-years old, forget it or buy a new car.
Oh wait a minute, you need an e-hailing insurance for your car. You would need to contact your current insurer for that really. There are no exact numbers at this time, but Gran has their own add-on insurance for their drivers that starts from MYR 1 per day. Their best estimation too for the add-on insurance is an extra MYR 400 per year. After everything, for you to start driving as an e-hailing driver you need to fork out a total of MYR 730, there or thereabouts, and spend about two working days in number of hours. This is not considering also the waiting time for your license to be approved, and the amount of days your blood work takes before the results come out, and the costs of all of that time that you are not on the road getting passengers.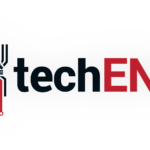 While it may all sound quite complex, the process can be quite straightforward; especially after you get your e-PSV license, the vehicle inspection is nearly a cakewalk (a long one). As in, it may not take you hours and hours of planning to get the license. You only need to start the application process and go with the flow. That is the problem as well though, you are not really in control. So far, taking Grab's statement as a benchmark, out of their 200,000 (nationwide) drivers that has been working hard to get their license only 10% got their PSV license. Simple math says that you will only have about 20,000 drivers nationwide, 22,000 Grab drivers if you want to be optimistic. You also have to remember that not all the 20,000 odd drivers would be online all at the same time.
That is about 20,000 drivers nationwide, not only in Klang Valley. If you consider the sensible spread, if only about 50% of them are in the Klang Valley area, that is no more than 11,000 drivers in this area alone.
What does all this things mean? This most probably meant that Malaysia, especially the Klang Valley will grind to a halt. There is almost nothing we can do about it either. But the effect will be more than just that. Here is what will happen and how we can react to the changes that will happen.
What We Think Will Happen
1. Worse Traffic Jams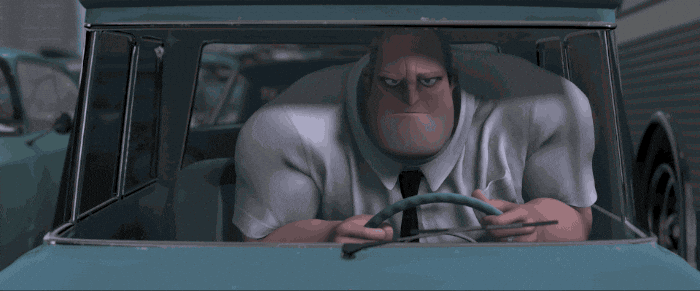 Nothing is worse than getting stuck in slow traffic under the scorching sun that is the Malaysian weather, or on the way home in crippling hunger. The traffic in the Klang Valley during rush hour is bad. Well, Indonesians will always say that their Jakarta traffic is worse. While that is true, we all can agree that we all do not like to be stuck in a traffic jam.
You can do nothing but wait for the cars in front of you to move. You do nothing but waste precious fuel and pollute the environment for no specific reason. Worst of all, you waste your time.
The arrival of Uber and evolution of Grab alleviated those pains. These days, with Grab's fleet of more than 200,000 drivers on the road, you can choose not to drive to a specific area in a certain rush hour. Instead, you get in the car and get some well needed rest, a nap, or a simple chat with a stranger who just happens to drive you around for that one trip. You have a personal driver.
Suddenly, the amount of cars on the road is reduced plenty. Suddenly too, driving becomes a little bit of a chore and unnecessary. You can go anywhere, anytime with no parking woes, or even added woes. You become safer on the road, because you stop raging on the road.
Reduce the number of e-hailing drivers to about 10% their previous force, that is when the problem comes. Because you have less drivers, you would have to start driving to work on your own, or maybe carpool with a friend. If you get to carpool, that is great. Still no woes of traffic. If not, you start contributing to traffic as another car on the road. Now you have to experience the traffic too, after all this time. What about parking your car? That is more money that comes out of the pocket, and more consumed time.
2. Increased Fares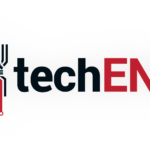 This is quite inevitable. There are going to still be a high number of demands for users around the Klang Valley. The number of cars is about 10 times less than before, which also means that the supply might not be able to meet demands like before. If you know your economics, that means there is no other place for the price to go but up. It is simple economics really.
That also means the days that e-hailing prices are way below the regular cab rate will be gone very soon. At least we think so temporarily until the number of drivers reach reasonable amounts. For some, the increased rates may not be avoidable. For most, it defeats the purpose of using an e-hailing app, cheaper overall rides with greater convenience. The value of getting on an e-hailing vehicle now is lower than ever. For most of us then, we will start driving everywhere and all the time instead. This also contributes to traffic.
3. Longer Waiting Times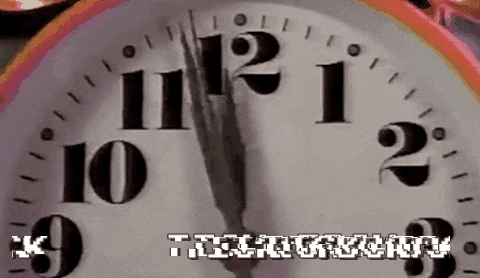 When traffic gets worse, of course travel times get longer. That will add to the waiting time for you if you do hailed a ride anyway. While you might have to wait for five minutes before this, you might have to wait a little longer when the 12th of July, 2019 comes. No, it will not be 10 times longer. The five minutes might turn to about 10 or 15 minutes though. That might not seem unreasonably long, but what if your driver needs to drop someone off first? That 15 minutes might turn to 20 or 25 minutes then.
You have to remember also there are less e-hailing cars to be called too. Which also means that you will not be able to get a ride as easily and before. It might take you even longer to get a ride confirmed too in that sense. So, some of us will choose to get on other transportation platforms, like driving on our own. Again, that will make the traffic suck even more.
4. Increased Income for License Holders
It is very easy for us to forget about others when we are put into an inconvenient situation. We are, after all, very selfish creatures. We care about ourselves first before others most of the time. The principle here is; "if you cannot take care of yourself, how are you taking care of others?"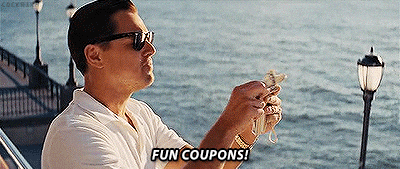 The issue with more than 200,000 drivers on the road is that there is an over-supply of e-hailing drivers. When there is too many cars, it is great for us users, but not great for the service providers. The service providers here are the e-hailing drivers.
While it may be a small inconvenience for us as users, for the drivers that has passed the e-PSV exams with all the necessary permits, it means less competition for them. This comes back to simple economics again, with less competition there are more customers for the service providers and therefore an increased income for those who has gone through due diligence or are lucky enough to make it through. On this subject, while it may be bad news for us, there is some good that comes out of this whole issue with e-PSV.
What Do We Do?

1. Plan Ahead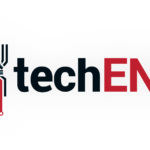 With increased traffic, you have to easily expect longer travel times. This also means that your daily journey from home to the office might take you 30 minutes instead of 15 minutes. That is not including the time that you might have to wait for your car to arrive or your driver to accept the job. This is also considering that you are planning to get on e-hailing.
If you are planning to drive from now on, you might want to leave your home earlier too. Obviously if you are already driving, it would make plenty of sense to leave your home or start your journey a little earlier than usual if you do not plan to be late. There is also things like Waze or Google Maps for you to use and find alternative routes to avoid traffic. With Waze you can even plan your travels when you need to. Of course there is the option of using the public transportation service.
2. Public Transport – LRT, MRT, KTM, Monorail, RapidKL buses
Public transportation generally requires a little more planning on your side too, so yes; get there earlier, way earlier. If you are one of those that has already been relying on public transportation for a long time, you might need to expect more people on the train, and on the bus. That is not all, you might have to expect more cars that is going to compete with you for parking at the public transportation hubs. In that regards, you might have to leave home earlier too.
For those who are new to public transport, you should also always find out about the cost of getting yourself from one place to another. That way you can always ensure that you have enough credits on your Touch n' Go card, or where to get the tickets to get on the rides. Most of the time, Touch n' Go is the standard mode of payment for public transport. A quick Google search will help you with that and all the timings.
3. Space Out Your Appointments
If there is one thing that we hate more than being stuck in traffic, it is waiting for people. With plenty of traffic, you do have to expect some delays here and there. With delays in traffic, you will have to anticipate being late to your meetings and your appointments to be late. So while being early yourself is a good solution to make sure your appointment does not wait for you, you might want to space your appointments a little further from each other.
That way you avoid having to rush everywhere with the limited mode of transport you would have. That way also you give yourself some extra time to be stuck in traffic. Just in case you get there early too, that is a good thing. You have to time to relax and rest before your next appointment. Maybe you can even freshen up for that date.
4. Keep Trying
When we say keep trying, we mean you should not give up on e-hailing. Just because there are less drivers now, it does not mean that it is the end of the world. There is still the public cab service and a chunk of them are already on the e-hailing apps like Grab. That also means that you would still get a ride on Grab at least. Instead of individual drivers though you would most probably get a cab instead, which still gets the job done anyway.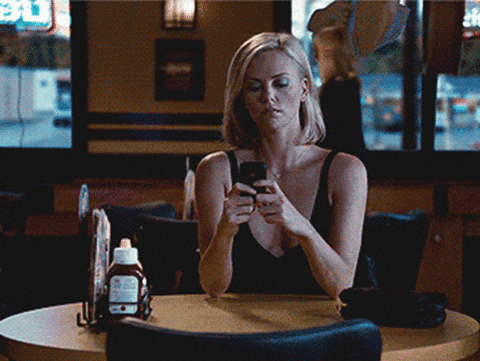 There is also another thing to this whole thing. As time passes, there will be more drivers that will pass the e-PSV exams and obtain their permit. In a sense, we may not get the same 200,000 drivers as before, but even if we get about 100,000 full time drivers across Malaysia, situations will still be better than it initially was. Remember the day that we had to make a phone call to a cab company to get a taxi service to our front door? You have to give your full address and what not for them to find you. Now, it is just a matter of tapping your smartphone and a car appears in front of you.
Using your smartphone display still beats trying to explain your neighbourhood to the other person on the telephone line. It still beats waiting for 10 minutes only for them to tell you that there is no nearby cab. As long as the e-hailing apps are available, you still have an alternative no matter the regulation.
Regulate, Regulate, Regulate
The whole point of regulations is not really to kill something off. If that the point of the new e-hailing regulations, the government could just start banning the app altogether. That is not the case though. They just made it more difficult for plain Janes and Johns to become an e-hailing driver. Sure, it does eliminate some income for some families and make it quite unappealing for part timers for side income.
The good side is that the full time drivers gets better income prospects thanks to less competition on the road. While it may not increase the standards of the rides or the service by that much, the whole point is to ensure that there is a form of control and standard to the service. Surely all this would happen in time, not because the government requires it. It is more like the e-hailing companies will still continue to set their own standards and go the extra mile. It is after all their staple, the alternative transportation mode. Whatever it is, it is still beats sitting down in traffic doing nothing.