Logitech has been one of the most, if not the most iconic PC accessories and peripheral manufacturers currently. Their vast experience in the industry combined with their unique product line up makes them very highly sought after when it comes to mice, and keyboards for your computer. Naturally then with the amount of great products within the product line-up it is only natural that Logitech move into the gaming peripherals industry. Of course, their G product line has been nothing but success. Their gaming line-up has been one of the most sought after items in the gaming market to that.
Recently though Logitech has struck a partnership with Garena, an online gaming community to support the national League of Legends team, Kuala Lumpur Hunters. The team gets sponsorship from Logitech in the form of the G900 and G810 mouse and keyboard for their eSports ventures.
Logitech has been on a relentless pursuit in creating perfect gaming peripherals since entering the gaming industry. They are consistently looking for improvements in their product line-up and every follow up has been to show that improvement.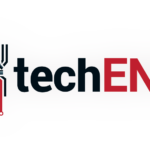 For one, their G810 Orion Spectrum keyboard has been developed with hydrophobic coating to ensure it lasts in a heated game battle with blood, sweat, and tears, grimes included. The Romer-D mechanical switches on the keyboard ensures the highest performing keyboard at all times and the at-home feel in the hands of a proficient gamer. To make it look as good as it performs, the RGB backlighting ensures that your keyboard has that personalised look.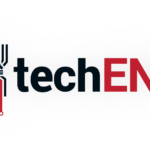 The G900 Chaos Spectrum gaming mouse is also coated with the same materials with the G810 Orion Spectrum while featuring also the RGB LED lighting. It has got multiple programmable controls for ultimate customisability. You can use it as a wired or a wireless mouse depending on conditions and your preferences. To ensure the highest gaming performance at all times, the optical sensors are made sure to be extra accurate.
Of course a gaming experience is not complete without having the right audio. To get the perfect audio, the perfect set of audio equipment is required. Logitech has a solution for that too – the G633 Artemis Spectrum gaming headphones. The 7.1 surround sound feature with Pro-G audio drivers will ensure incredible sound quality and fidelity. The G633 Artemis Spectrum will ensure a highly immersive gaming experience while looking sharp as ever with the RGB lighting.
Of course these are not just made for the League of Legends and other MOBA titles only. The combination of peripherals will give any gamer an extra edge in almost any gaming condition, especially in multiplayer games like CS: GO and Overwatch. Press feature after the break.
WINNING THE BATTLEFIELD WITH SCIENCE, NOT LUCK

Logitech walks you through some of the advancement that set the Logitech G product line apart from the rest

eSports is a rapidly growing community in the country thanks to the support from the government, Logitech Malaysia is also an active participant in the community. The company recently announced a partnership with Garena, and is supporting the national League of Legends team, the Kuala Lumpur Hunters. As part of the sponsorship, the Kuala Lumpur Hunters hand-picked the Logitech G900 and Logitech G810 as their weapon of choice for current battles to bring home victory for the country.

Just as serious gamers in eSports have the passion, dedication and relentless pursuit to win, Logitech G is driven by these same core values, backed by science. As you may know, Logitech G has a habit of breaking the mold and expectations. Just as gamers are compelled to beat levels, our engineers are compelled to test scientific theories to bring out the best gaming tools to match a gamers' need. Science is the only way to deliver the critical edge that gamers demand, as there is no substitute for hours of endless research and development, that can provide users with a higher chance of winning at the battlefield.

As our slogan of 'game with passion, win with science' suggests, Logitech has been relentlessly pursuing research and development for over 30 years. 'What's next' has always been the mindset of our scientists to ensure perfection exists in the development of all our products as it needs to stand up to the long intense gaming sessions.

With this in mind, the Logitech research and development (R&D) team constantly go back to the drawing board to improve how the human hand interacts with these products, particularly the mice and keyboards while gaming. This is also the reason why the Kuala Lumpur Hunters decide to pick the Logitech G810 keyboard and Logitech G900 mouse as part of their battle arsenal.

For years, our high performance gaming products has been engineered to compete. By quickly registering multiple complex commands, to having programmable keys that simplify actions to take your game to new heights, a Logitech G keyboard has been made to last. During the testing phase, the company introduced infrared technology to identify key textiles zones, and each of these textiles are classified into separate placements on the devices to match the position of a gamers hand. For each of these zones, different specialized material was applied to help improve comfort, control, and durability.

In fact, marathon gaming involves heat and sweat, which is the reason for durable hydrophobic coating on the palmer on both mice and keyboard, to prevent the palm from sticking to the surface.

As such, the Logitech G810 Orion Spectrum offers pure gaming experience. The Romer-G mechanical key switches and customizable RGB lighting with over 16.8 million colors made it a hit when it was launched. It became a clear favorite for First Person Shooter (FPS) and Multi-Player Online Battle Arena (MOBA) games such as League of Legends (LoL), CS: GO, Overwatch, DOTA 2 and Heroes of Newerth (HoN).

On the other hand, our gaming mice are designed for, used and trusted by the top eSports athletes. In high pressure moments, latency of a mouse can be the difference between winning or losing, which is why Logitech G ensured that all gaming mice answers the concerns of even the pickiest gamer. With the Logitech G900 Chaos Spectrum, its host of features including programmable controls, wired and wireless options and high battery life ensures high-endurance gameplay. It also has the most accurate optical sensor – because if it isn't accurate, it's just another office supply.

Also, a gaming battle-weaponry isn't complete without a headset. The Logitech G gaming headset allows users to maintain crisp and clear communication, ergonomic designs and surround sound that are engineered to improve player performance – no chance of an ambush here! With the Logitech G633 Artemis Spectrum, gamers enjoy a full-on immersive gaming experience, that can go from the gaming rig to the console and mobile devices. Its superior performance with Pro-G audio drivers delivers incredible sound fidelity and allows gamers to be fully prepared and ready for battle. In fact, the audio input is so clear, gamers can discover enemies sneaking around from behind.

To go one step further, users can even combine the products to achieve the ultimate output for different MOBA and FPS games. As with the weapons of choice for the Kuala Lumpur Hunters, the combination of the Logitech G810 and Logitech G900 provides gamers with key focus that comprises of control and responsiveness for MOBA games. As for FPS players, the combination of Logitech G633 and Logitech G810 provides CS: GO and Overwatch players with speed and precision that ensure every shot is on target.
Source: Logitech Malaysia