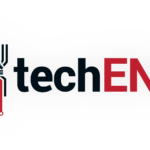 Logitech G, the gaming arm of computer peripheral manufacturer, Logitech, bolsters its impressive array of gaming products with the G413. The Logitech G413 is a mechanical keyboard which brings together form, function and finesse. The keyboard comes with Logitech's latest Romer-G™  mechanical switches, a brush anodised air-craft-grade aluminium top case, a USB passthrough port and precision key backlights.
The keyboard boasts an impressive 25% faster actuation compared to that of its gaming brethren thanks to the new Romer-G™ mechanical switches. These Romer-G™ switches allow for faster actuation thanks to the higher 1.5mm actuation point and an actuation force of 45g.  For any avid gamer, this would be a godsend as it guarantees better responsiveness in-game. However, due to the new technology in the Romer-G™ switches, you won't be able to use the older Cherry MX compatible keycaps. These switches are also guaranteed by the company for 70 million presses, 40% more than the Cherry MX. The design of the switches also allows for brighter key backlighting.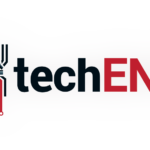 Mr KP Sim, Country Manager for Logitech Malaysia, Brunei and Philipines states, "We spent a lot of time carefully designing and engineering this keyboard to deliver advanced performance with just the right feature set, at the right price point." He further elaborates,"We created this keyboard with features like USB passthrough, backlit keys and a metal finish. With the G413 we believe we've achieved the perfect balance of high-performance features and attractive design."
The brushed 5052 aluminium-magnesium allow top case brings a sleek, high-end finish to the performance driven hardware of the Logitech G413. The G413 will be available in Carbon which comes with their elemental red backlighting. Don't forget, Logitech's gaming hardware is compatible with the Logitech Gaming Software (LGS) which brings an extra level of customizabilityty to the keyboard via the function (FN) keys. Let's not forget the USB pass through.
The G413 will be available starting April 2017 and will be retailing for RM429 (USD98.24) GST inclusive.