The world as we know it today is very different from 10 years ago. Having cash in your wallet means success back then, never having to worry about buying anything when you go anywhere – that is the life. The idea of going to the ATM to get however much amount you need for yourself too without worrying about looking at your bank account balance was the dream back then.
Cash is still king. The image that comes with having a wallet full of MYR100 notes, or even multiple MYR50 notes is good enough to elevate your status with your date, friends, family, and even clients. Carrying cash still comes with that cool aura. Of course, having some cash is always good, just in case you need to use it at some point; we all know that. You look like a boss with cash. Or do you?
1. Going Somewhere? Easy.
The best way to tell if someone has 'made it' is not just by the type of car the person drives, that is quite subjective. It is mostly in the fashion the person arrives in a scene. When have you heard someone who has 'made it' tell you that the reason they were late was because they were stuck in the parking lot looking for parking?
Cannot afford a driver? You don't even need one. Just pick up your smartphone and you can get a different driver every single time, and so quickly even a toilet trip is too long.
Let us face it; the horrible traffic in Kuala Lumpur is quite inevitable. The massively inadequate parking in town is also quite inevitable, if you drive there. If you do not, there is no sensible need of making 10 to 20 rounds in the lot to get a parking spot; you are already late.
Getting a ride in that sense is much easier. It is plenty timelier these days, you still sit through traffic sometimes, but you do not have to find a place to park and walk all the way to your destination. Your ride stops where you need to be. Easy, like a boss
2. Left Your Wallet Behind? Not Like You Need It.
Yes, the age-old problem of not having your wallet with you when you go for lunch or dinner. Well, let us put it this way; we have so many things to worry about these days, who has the time to remember to carry everything with you? The most important things, after all in your inventory is your smartphone, and you yourself.
But if you do not have your wallet with you, you cannot pay for your meals, right? Who said so? You have your smartphone with you, look at China. Even if your friends covered for you first you can instantly pay them back through peer-to-peer transfer in your GrabPay app.
Technology is a wonderful thing today. Your smartphone today can be a wallet too, so your physical wallet is pretty much obsolete. In that case too, not like you have any cash in your wallet to pay for your meals anyway, just use your smartphone; get an eWallet, use GrabPay, or something, pay for your meals like a boss. We are pretty sure you have Grab on your smartphone, almost every Malaysian has.
3. Shopping? When? Now? Sure.
Women, do you know how frustrating it is to go shopping when you are a guy? Yes, there are more and more guys out there that enjoy shopping. That does not automatically mean that everyone enjoys shopping.
Walking around and looking at things to buy sometimes can be quite annoying. You may not even find what you are looking for. Even if we buy things, carrying them to the next shop, and then to the car is a problem; they can be heavy. What if you go to IKEA and buy a bunch of things? What if your car is not big enough to fit everything? That is not accounting the time wasted.
Everything is solved with the power of technology. You still can have nice things. You still can have a nice furniture. But you do not even need to lift a finger to have all this with online shopping.
No credit card? No problem, you have GrabPay. You just need to top that up you are ready to go shopping online like on 11Street and even buying your tickets for the new Avengers movie via the MBO app; so easy. Your smartphone is your saviour again.
4. You Get a Top-up, You Get a Top-up, Everyone Gets a Top-up!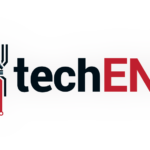 Prepaid numbers are still a thing; ask me, I am still on prepaid. If you want me to talk about why I am still on prepaid – let us do that in another article and tell us too.
The worst part about using a prepaid number is topping up. The only place to get the reload cards or pins is from your nearest convenience stores. But you just got home, its late, you do not really want to go out anymore. The world out there is just too much to bear, time to hermit, time to be anti-social.
You can though with technology. Pick up your smartphone and start working some magic with GrabPay's new Prepaid Top-up feature. Again, as a Malaysian, one of the apps that is essential to you is Grab, so you do not even have to register or get another app for an eWallet anyway.
The best part of using GrabPay is that you even get rebates for your prepaid top-ups; up to 20% rebates (MYR8 x 2/month). That is on top of the up to 1 Rewards point for every MYR 1 you get every time you use GrabPay to pay for anything
5. Use Money to Make Money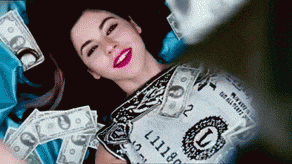 Businessmen like to use this term plenty. You do not have to be a businessman to do this though, not even a micro-entrepreneur. You just need to use GrabPay more often.
If you do use GrabPay with partnering merchants you can get up to 20x rewards points. That is about MYR20 worth of points for every MYR1 you spent with GrabPay. These points can buy you plenty of things when you look through the Grab App with their partnering merchants as well. For all you know, your next ride to your nearest shopping mall could be paid for already.
There is more than just free rides too. Your next meal, or tea time can be settled with the reward points you earned; nothing needs to come out of your own pocket because you earned it.