Lighting is very important when you take photos. It is the quintessentially what photography is as well, capturing light on objects. That is the technicality anyway.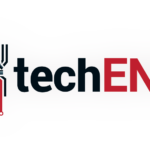 To most of us, taking photo is a more like capturing moments, memories, a sort of record of what happened to you. It is a way to express yourself too, of how you see the world; showing people what the world looks like from your eyes, your perspective.
The root of all this also goes back to lighting though. Without enough light or even bad lighting conditions taking photos can be very difficult. Your photos might even turn out terrible and blurry. The blurry photo is mostly contributed to slow shutter speeds too, pretty much so that the camera lens and sensor can pull in enough light to capture all the required details. So in that moment, you have to hold your phone steady and make sure no one or nothing in your frame moves to take a good photo. If you are taking the photo using a smartphone, it gets worse anyway.
Not on the Huawei P30 series though. The Huawei P30 series, as we all know is Huawei's photography flagship. It might as well be the pinnacle of smartphone photography too at this point with their quadruple camera lens set-up. The Huawei P30 Pro even zooms up to 50x, unheard of in a smartphone.
The Huawei P30 Series also does very well when it comes to low-light photos. On a smartphone, sometimes having a large lens opening (aperture, lower number – bigger opening) is not enough to get a clear photo in the dark or poor lighting conditions. As per the Huawei P30 series, you need a different sort of sensor. In that, they did innovate the space a little bit with a different sensor configuration.
| | |
| --- | --- |
| Source: Huawei | SourceL Huawei |
| Source: Huawei | Source: Huawei |
Instead of the Red Green Green Blue (RGGB) sensor, they developed a sensor with Red Yellow Yellow Blue lights to make an RYYB sensor that is supposed to be able to take in more light than the usual RGGB sensor. Apart from a better low-light performance, the RYYB sensor also help with a more natural colour tone, especially skin tones. Technically they have developed an eye for a camera sensor, natural eyes have red, yellow, and blue receptors instead of the green that is being widely used in most camera sensors.
What that allows the Huawei P30 Pro smartphone to do is to capture photos and keep the colour details as if it is taken in daylight. The AI aspect of course helps the camera detect and recognise the environment and subjects and enhances the lighting effects via the camera app and processing software. That way, colour details are still retained, subject details remain sharp and grains are kept to a minimum.
But the RYYB sensor not does well in photos. It does help in videos in low-light as well. With the help of some AI magic and large aperture of course, videos adjusts lighting zone automatically and keeps your subjects well lighted and in focus. Thanks to more light entering the sensor as well details are kept to the maximum. In the case of the Huawei P30 series, the details are kept to a true 4K resolution.
The Huawei P30 and P30 Pro is available in Huawei's authorised retailers and their very own official stores nationwide. You can get your hands on the Huawei P30 with Leica engineered triple-camera set-up at MYR 2,699. The Huawei P30 Pro will set you back from 3,799. They are available through various online partners as well. If you do get the Huawei P30 online, you are entitled to get a Wireless Charging case and a Huawei Wireless Charger bundled with your new smartphone. If you get the Huawei P30 Pro online you get a Huawei Talkband B5 worth MYR 599 with the purchase. Any purchases that exceeds the amount of MYR 1,500 will give you a chance to win a pair of return flight tickets to Tokyo, Japan. For more information regarding the Huawei's Ramadan promotions, do visit their website here, or check out their Facebook Page here.
*DISCLAIMER: This is a paid advertorial by HUAWEI TECHNOLOGIES SDN BHD. It does not reflect the opinions or views of the techENT editorial board or writers. *