If you can recall, before wireless charging took off and become as significant as it is now, there was Qi. And if you have not already known Qi is one of the first brands in the market that pushed wireless charging technology before Samsung got involved with the technology. Again if you have not already known, the Qi is also a technology that was dreamed up by LG. At their time in the market they were making wireless charging pads and wireless charging smartphone covers. That makes your wireless charging dreams come true also. Thing is, there was only so many charging covers that was out there. It did not even provide for half the smartphones in the market. Even worse is that there were only a handful of smartphones that come with wireless charging out-of-the-box at that particular time.
This was just a few years ago. Now, wireless charging is becoming a standard in higher-end smartphones. Samsung embraced the technology like it is the next best thing. Qi's name though started to disappear. This technology, we believe is the future of smartphone charging. It makes plenty of sense as well; it reduces plenty of cable clutter and it reduces the chance of over-charging your smartphone battery. And we all know how bad it is to over-charge your batteries. It also looks very cool, and you can have customisable charging plates, or pads anyway.
There are drawbacks of course. Wireless charging is currently not as efficient as cable charging. That is why there are plenty of revolutionary fast charging cable solutions and only Samsung figured out how to use wireless fast charging. Still not as efficient and effective as a cable charger though. Why? Let's keep the technical session for another time shall we? Efficiency though are getting better with each passing technology. The efficiency and effectiveness of a wireless charging pad now is very comparable to cable charging nowadays anyway, so not that it matters much.
The major problem with wireless charging is the way you place your device on the pad. Yes, that is actually a big problem.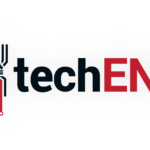 The point of wireless charging is to leave the cables behind and have the freedom of just placing your smartphone on your table or a charging pad to charge. That is however not the case. Sure, you can flip your smartphone in any direction, and as long as the display is facing upwards and your charging receiver in the smartphone touches the pad it will start charging. The problem here is that the charging pad is of a certain width and your charging receiver is of a certain size. So the receiver has to be precisely on top the charging pad for it to charge. It has to be exactly on top as well, if it sits just very slightly out of the charging pad area, it will not charge. That is very annoying.
LG though is looking to change that. In basic terms, they are implementing a new sort of technology to expand the range of wireless charging. Specifically they are using magnetic resonance technology to improve the range of wireless charging. Compared to the current outgoing magnetic induction-based wireless charging, the magnetic-resonance wireless charging allows for a distance tolerance of 7cm (or, if you are one of those who are into imperial units, just slightly less than 3 inches).
7cm actually does not sound like a lot and frankly, it is not. The distance of 7cm will not also totally change the way we work with wireless charging, or majorly affect the way we interact with charging for that matter. It does extend its reach a little bit though, which allows us a certain amount of freedom in placing our smartphones or devices on the pad, or table to leave it to charge. It eliminates the need to align your smartphone precisely on top of the pad. Less aiming, less worry.
Of course there is a drawback to this sort of implementation. The efficiency of this charger will drop further, which means your devices charge even slower. Except, LG has actually worked around that issue by tapping 7 Watts out of the charger. Normal smartphone chargers are rated from two to six Watts for every charge. This means that LG's new magnetic resonance-based wireless charger should charge faster than normal chargers too.
LG plans to roll out the technology first with their upcoming Pay Smart Card and possibly the upcoming V10 flagship. Of course there will be specific charging pads that come along with the smartphone and more smartphones that is fitted with it in the future. As for cases that will cater to this specific technology though, it is unclear yet. Although the range extension is not huge by any margin LG is confident that this is good enough to the public; we agree, for now anyway. We think that this is one more step to having a totally wireless future and the freedom of just placing your device on the table to enable charge. What do you think?