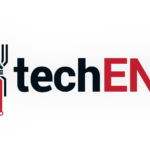 Looks like LG has joined in the ranks of the Prime! In the past week, LG has officially announced the arrival of the LG G3 Prime.
The LG G3 Prime is now ready for pre-order in South Korea. Standing higher than the standard G3, the G3 Prime sports a QHD display. What makes it better than the rest is that the phone is equipped with the Snapdragon 805 CPU with the complement of 300 Mbps Cat 6 LTE. The move towards this direction gets our approval and is impressive but this upgrade still doesn't beat Samsung's Galaxy LTE-A which made a jump from a 1080p display to a QHD resolution.
For now, the product is only available in its home country South Korea. It may be possible that the gadget will make its way to other parts of the world. However, this is still not in the near future. LG lovers will need to wait for about four months before they can get their hands on the LG G3 Prime.
So are you going to wait for LG G3 Prime or opt for the already available in the United States, standard LG G3?
Source: LG