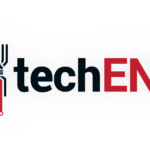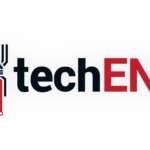 Since the success of the LG G2 we know that LG would be working on the LG G3 and would be announcing the G2 successor anytime soon. With the G3 just around the corner we also expect some information regarding the device despite all OEMs talking about secrecy in developing their devices. Over the past week though the Google Nexus 4 and 5 builder is looking at some serious security issues as the information regarding their upcoming flagship being leaked dry of LG. So let's see what the LG G3 would be made of.
Source: LG
first of, we would be getting LG's own version of a quick launch app. It comes in a circular widget sitting on top of the lock screen. A little bit like Samsung's S View, it is what LG calls Quick Window Widget and it comes with an array of cases that have a circular gap. What does it show? Plenty of things reportedly; like clock, pedometer, incoming and missed calls, messages and other notifications. According to LG the Quick Window paired with what they call a Quick Circle Case would be able to do just about everything;
"The folder-style case lets users enjoy various features of their G3 without ever having to open the cover. Users can check the time, place calls, send text messages, take photos, listen to music or get an update of their health directly from the circular window. More stylish than traditional rectangular-windowed smartphone cases, LG's Quick Circle Case comes in five eye-catching colors: Metallic Black, Silk White, Shine Gold, Aqua Mint, Indian Pink. The case is designed to protect the side edges of the G3 and provide the best "grip-ability" while maintaining the G3's original sleek lines."
Other features of the case includes wireless charging with built in Qi receivers. It would be interesting to see what third-party developers can do as LG plans to release the SDK for this thing as well.
Source: LG
What else do we know? We know that the screen that would be fitted on this device is sized at 5.5-inches with super thin bezels so that it doesn't stand out like a phablet does. It'll be about 9.3mm thick so we wouldn't call it thin but it isn't exactly thick and out of place compared to plenty of other smartphones; the HTC One M8 for example is not exactly super-thin either. LG themselves also apparently started preparing their landing page for the LG G3 with the UK model number LG G3 D855 here.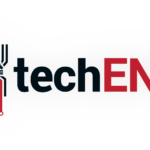 The 5.5-inches screen is a IPS QHD at 2560 x 1440 pixels with 538ppi. You can bet that this would be one heck of a display. It'll be packing either the top of the mill Qualcomm Snapdragon 805 also reportedly, despite some reports saying that LG will bump it down to an 801 Snapdragon this device will leave plenty of the current flagships in the dust with the latest Qualcomm Snapdragon. The only information lacking about the processor is how fast LG is planning to clock it at. It'll come with 3GB of RAM so your background apps can keep running with plenty of room to spare. With the combination of the sizeable RAM and the processor we're expecting this device to have super smooth, super snappy interface. Camera will come in a 13 MegaPixel OIS+ package paired with 2.1 MegaPixel fronter. We all don't expect this beast to be easy on the juice and therefore LG is fitting in a 3000mAh battery in the device; fret not if you run out and don't have a charging station nearby, it's removeable so just swap it out with a fresh one if you have one. Software wise, it is a no brainer; it will come with Google's latest Android 4.4 KitKat.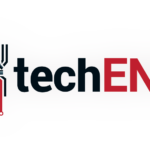 The LG G3 will come in two storage variants; a 16GB one and a 32GB one. The earlier reports on this device does not include an expandable storage option on it and some concluded that there will be no MicroSD slot to increase memory of the device. Later leaks though points out that the LG G3 will give you options to increase your storage space up to 2TB with a MicroSD card. Now 2TB is about 2000GB of space and yes it does sound unreal because as far as market goes none of the MicroSD cards manufacturers are pushing out 2TB MicroSDs yet. Best you can get out of a MicroSD card right now is a mere 128GB. Sadly while Samsung is moving into the USB 3.0 territory with their flagships LG is only fitting a USB 2.0 on this device.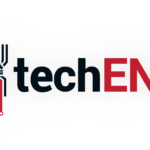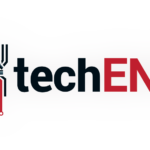 There is no need to wonder how it'll look either because there are plenty of photos uploaded online and a Demo unit being spotted in Korea. Not enough information? The full details on pricing and availability will be announced this week through the LG Event. Do look out for it!
Sources: Pocketnow (1)(2)(3), Android Central (1)(2)(3), The Verge, Android Authority, LG