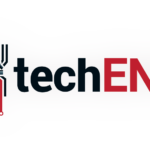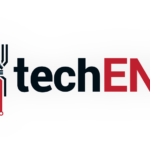 Remember the LG G Watch? The first square-ish type smartwatch that was out as the first ever Android Wear type smartwatch together with Samsung's Galaxy Gear. It was given to attendees of Google I/O for free when it was announced and they seemed happy enough to get it. But that was it, the rest of the market decided that it was not worth their penny. It was cast aside by the public, sidelined by Samsung's Galaxy Gear. But the Samsung smartwatch is also sidelined by plenty of consumers too. Why? They were square and the crowd decided that they want a round smartwatch, they want a Motorola Moto360. Naturally LG does not like what they see and decided to recreate their LG G Watch recently to be announced in the upcoming IFA.
Source: LG YouTube
We all think that it will be called the LG G Watch 2 and we expected sort of similar type of unimpressive designs with the same functions, overall unimpressive and basic. But other than speculations and the fact that they are releasing a new G Watch we have nothing else. LG this time was very secretive about this G Watch project and we can tell why. It was an advertising mess with the leaks of LG's G3 before this. This time we have a name and not much else to go on with.
So what is this new smartwatch from LG? It is called the LG G Watch R, and it is, to all relieve and excitement, round. What else? That's it actually. The teaser video that LG came around with does not reveal much at all except for its name and some of its function; which includes some widgets on the round face of the watch. There are rumours though that this will be fitted with LG's own developed Odin processor and it will sport an AMOLED screen in place of the original LCD in an attempt to reduce battery consumption. Nothing else is known and LG is really doing a good job in their securities department on this project. Therefore we have no choice but to wait until IFA Berlin next month to see this device in real life and obtain more information about it.
Sources: Android Authority, XDA Developers