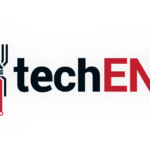 The LG G Watch was first launched at Google I/O in June alongside Google's wearable Operating System (OS), Android Wear.  It now seems like the device manufacturer is looking to follow up the device at IFA in Berlin in two weeks – that's just 3 months after the first iteration of the LG G Watch!
The initial release of the LG G Watch was met with some degree of success with its square form factor but was later plagued with reviewers panning the device for being unusable in bright light conditions. Following this, users reported that the charging pins of the device started to corrode causing skin sensitivity. LG addressed the latter problem with a software update recently.
It looks like the South Korean manufacturer is looking to become a serious contender in the wearables arena by following up the LG G Watch. An LG Representative is alleged to have said "LG Electronics was working on a September release for the new smartwatch alongside Google's wearable platform. The IFA fair may be the venue to see the upgraded smartwatch," . The device  is tentatively called the LG G Watch 2. The LG G Watch 2 is looking to be fully made in house by LG and its subsidiaries with LG Chem already working on the battery. The device is slated to have an Organic LED (OLED) display manufactured by LG Display with a Qualcomm processor and Android Wear.
IFA takes place in Berlin in less than 2 weeks, so the news comes with a short wait time for confirmation. We'll just have to wait and see when IFA kicks off on September 3rd.
Source: Korea Times