LG adds another variant to its lineup of tablets – the LG G Pad II 8.3 LTE.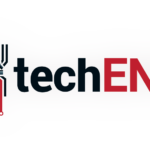 The new LG G Pad II 8.3 LTE runs on Qualcomm's 64-bit Octacore Snapdragon 615 with 2 GB of RAM and 16GB of internal storage. It's paired with the Adreno 405 GPU and has a non-removable 4,800 mAh battery.
The LG G Pad II 8.3 LTE comes with a 2-megapixel front facing camera and an 8-megapixel rear camera. Considering that many tablet users use the front facing camera for video calls, this strikes us as a little weird. However, there is a demand for tablets with good cameras as well. We'll just have to see how the tablet's cameras perform.
The tablet is quite sleek measuring only  216.8 x 126.5 x 8.8mm and weighing only 366g. The table can connect to WiFi 802.11 a/b/g/n, Bluetooth 4.1, GPS and 4G LTE.
One thing we didn't expect is that the G Pad II 8.3 LTE comes with a stylus. This means that users have the option of using the stylus to navigate and interact with the tablet using the pen-like stylus for handwriting and drawing. Although, there is no information on whether the stylus is pressure sensitive and accurate. In addition, the tablet comes preloaded with Microsoft Office Apps for users who are looking to be productive with it. The tablet runs a lightly skinned version of Android 5.1.1 Lollipop.
So far, the G Pad II 8.3 LTE has been announced and released locally in LG's homeland of South Korea. The tablet will be sold by LG U+, a local South Korean telco. There is no word on the official pricing on the tablet. International availability has yet to be announced.