We all know what video games are. We all play them in some form these days. Yes, as much as we may argue, even mobile games are still video games and the players are gamers. We all love games, humans are programmed to have fun in one form or another after all. It helps us learn, it entertains us, it unites us in some way or another.
These days, it is not Football, or Basketball, or Badminton that we talk about anymore. Those sports conversations at the 'mamak' these days are eSports. Barclay's English Premier League talks now have been replaces by ESports League (ESL) conversations. The biggest upcoming eSports tournament will be The International 9 (TI9), for the most popular eSports title in the world, DOTA 2.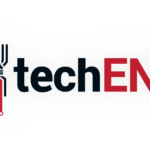 The gaming industry is also bigger than ever and is expected to grow even more. Just do a Google search if you do not believe. Gaming is huge globally. But that is not just the global case, it is in Malaysia too.
It is hard to believe that some of the biggest titles in the world is partly developed and finished here. By now you should be no stranger to games like Final Fantasy XV and Uncharted. Those are just some of the games that are finished and partly developed in Malaysia, by Malaysia companies and developers. Those are not all though, did you know that Codemasters has a studio here? Did you also know that the Formula 1 2019 and GRID games were partly developed locally and by locals? Yes, it is pretty amazing here.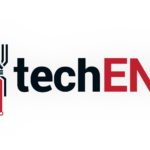 In some sense then, the recognition and push for Malaysia's gaming scene is not enough. That was the whole point of Level Up KL that was introduced and held a few years ago. Still, that was a conference that only developers could attend. It was not a public event, and so we did not have an event at the scale of GamesCom, or Japan's Tokyo Game Show.
That is all about to change in 2019 though. This year, Level Up KL 2019 will be open to the public. That also means that the Level Up KL 2019 gaming conference will be bigger than ever.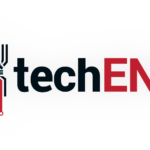 If you do not know what Level Up KL just yet, you have come to the right place.
Level Up KL is currently Malaysia's biggest gaming focused conference. It is held and organised by MDEC (Malaysia Digital Economy Corporation). The conference is of course supported by the Malaysian authorities too, which means that it should be quite big.
That does not mean that it is a corporate event though. It is just a very big conference for people who love games, be it to develop them or to play them. There are plenty of discussions and talks about game developments from prominent developers. There are even previews for upcoming games that have been partly developed by Malaysian developers.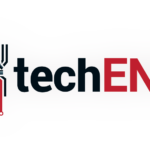 The show does not stop there though. There is a showcase floor for all the local developers to showcase their games as well. We saw prominent developers that are developing games like Re:Legends, the most funded video game on Kickstarter, and No Straight Roads, a game developed by one of the developers from Final Fantasy XV, and won many many awards even before it is launched next year.
In a nutshell, Level Up KL is Malaysia's effort to recognise Malaysia's gaming industry prowess. It is also a platform to help push the industry forward, and to make it even bigger than before. In conjunction to Level Up, MDEC also announces their brand new innitiative to spearhead the acceleration of Malaysia's digital content development industry.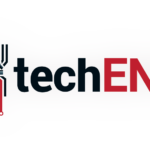 They call it Digital Content Ecosystem (DICE). It is designed to basically push the content development industry in Malaysia and make the industry one of the largest economical contributors to Malaysia's economy as a whole. The initiative is also designed to help digital content startups in Malaysia thrive and be more competitive with their help.
The fifth Level Up KL 2019 is happening from the 9th November, 2019 to 10th November, 2019. Location is tentatively confirmed to be in Kuala Lumpur Convention Center (KLCC). More information and ticket sales are on their website.