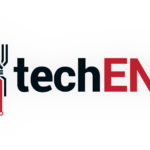 A few days ago Lenovo has just launched its latest flagship to enter the high-end smartphone market the ZUK Z2 Pro. A follow up to the highly acclaimed Z1 the ZUK Z2 Pro boast major improvements over the older model released last year. For one; it sets nine world records. Considering that this phone will cost RMB2,699 (MYR1,655), the world records set by this phone is quite a big deal.
So what makes this device so special? While this is not the only device powered by the Snapdragon 820 chipset, it is the only phone that is able to fully utilise the 2.15GHz clocked chipset through the application of 10  health related sensors that not only detects and analyse your data but also able to provide suggestions where applicable and necessary. The Device is also equipped with a RollCage design which improves its pressure resistance and protect the device internals. It's 5.2-inch Super AMOLED screen boasts 1080p full HD resolution with and fitted to a width of 1.41mm of a frame which sets a new industry record; talk about bringing borderless screens to a new level.
The 13-megapixel camera on this device features F/1.8 aperture which means that for low light photography this thing would be a beast. Considering also that the usual phone cameras boast F/2.0, this beast would be a better low light photographer all around. 4K recording is standard on this device, of course it is nothing to shout about except that this smartphone can handle 960fps of shooting for a true ultra-high-speed shooting in a smartphone – for the first time ever. Not even high end DSLRs have this function.
It does not stop there, modern smartphones includes fingerprint sensors that can be quite annoying to use at times especially when they are wet. In fact none of them works when wet. In this one though you can use it even when your fingers are wet; revolutionary. For iPhone users who wishes to port to Android, they would be relieved to know that this device also supports iCloud synchronisation through its ZUI system.
The ZUK Z2 comes in Premium and Flagship flavours which  offers 128GB and 64GB internal memory respectively. The Premium flavour also comes with a whopping 6GB of RAM versus the 4GB of RAM offered on the Flagship. Pre-order of the device starts on May 10th, presumably in China. As mentioned price would be at RMB2,699 (MYR1,655) which is a huge bargain over the other high-end flagship models. There are no mentions yet on when the device will reach South East Asia but we are pretty sure an official sales channel will be open to the local market with enough interest. Do keep in mind though that the international version will be shipped with Cyanogen as their Operating System. Press release after the break
Lenovo Unveils the Game-Changer ZUK Z2 Pro

2016-04-26 23:25

-The Android Flagship Integrates 10 Professional Sensors and Sets Nine World Records

BEIJING, April 26, 2016 /PRNewswire/ — Lenovo launched its new flagship smartphone the ZUK Z2 Pro on April 21, 2016, achieving nine industry firsts in the process. In addition to a number of other records, the Z2 Pro is the first smartphone to fully activate the performance of the Qualcomm Snapdragon 820 chip and integrate ten professional sensors.

Photo -http://photos.prnewswire.com/prnh/20160426/359935

As the latest Android flagship, the Lenovo ZUK Z2 Pro sets nine world records. It's the world's first Android flagship that:

100% activates the performance of Snapdragon 820;integrates ten professional sensors;supports heart rate, blood oxygen and UV detection;adopts a true 3D glass body;enables photographing with heart beats;supports unlocking with wet fingerprints;boasts the fastest worldwide networking searching speed;supports iCloud synchronization;supports network-free purchase of overseas roaming services.

100% Activates Snapdragon 820 for the First Time

Equipped with the Snapdragon 820 chip, the Z2 Pro exclusively defines the SPU (Sensor Processing Unit) concept. Developed based on the CPU+GPU+SPU processor structure, the Z2 Pro is the world's first smartphone that 100% activates the potential of the Snapdragon 820 platform.

With ten professional sensors and SPU, the Z2 Pro can perceive the true world with data. ZUK has also created the "U-health" App, making it a flagship that truly understands sports, as it can not only monitor and analyze, but also provide professional suggestions.

The First True 3D Glass Body Features RollCage Shock-Absorptive Design

The Lenovo ZUK Z2 Pro is the first flagship that adopts a true 3D glass body which differs from the 2.5D glass body to best meet ergonomics and create the best holding feeling. The unique RollCage shock-absorptive design, along with the arch bridge shape and evenly-thick 3D glass, can effectively improve the pressure-resistant capability and protect the mobile phone to the greatest extent.

5.2″ Super AMOLED Screen, the World's Narrowest Frame

The Lenovo ZUK Z2 Pro boasts the newest generation of Samsung 5.2″ 1080P full HD Super AMOLED screen, with minimum brightness of merely 1nit, maximum up to 500 nit. Notably, the Z2 Pro is designed with a near-invisible 0.05mm-thick black border and total frame width of 1.41mm, which sets the new record for the industry.

High-aperture + High-pixel + Dual IS, Support of PDAF+CAF Dual-mode Focus

The Lenovo ZUK Z2 Pro, as one of the world's first batch of F1.8 high-aperture, 1.34μm high-pixel, dual IS mobile phones, supports PDAF+CAF dual-mode focus, with superior effects in high-speed focusing, night shooting and sports shooting. It supports 4K video shooting, and realizes 960fps ultra-high-speed shooting in mobile phone for the first time.

The First Mobile Phone Supporting Wet Fingerprint Unlocking

ZUK embodies further optimization and upgrading of its acclaimed U-touch function which integrates Android phones' back, home and multi-task buttons, with ZUI OS 2.0 users can customize various finger gestures.

The Z2 Pro's fingerprint unlocking takes only 0.1 seconds, which is the fastest in the market. It is also the first mobile phone supporting wet fingerprint unlocking.

The First Android Mobile Phone Supports iCloud Synchronization

For the first time ever, the Z2 Pro bridges Android and iOS ecosystems. Specifically, you can synchronize data with iPhone by logging in an iCloud account through ZUI system, and synchronize contacts.

Supports Web-less Purchase of Data Roaming Abroad

The Lenovo ZUK Z2 Pro is designed with 7-mode and 23-band configuration. Besides, it supports the latest VoLTE 4G voice communication technology. Through its unique solution, the Z2 Pro can realize the world's fastest network searching and connect speed and and with its built-in data roaming function, users can enjoy data roaming in more than 80 countries and regions. The device also supports web-less purchase of data roaming services.

Premium Version Is Priced at RMB2,699

The Lenovo ZUK Z2 Pro has a premium and flagship version, with memory capacities of 128G and 64G respectively, with color options of titanium black and porcelain white. The premium version is equipped with 6GB RAM + 128GB ROM memory and priced at RMB2,699 (about $415 ) and the flagship version is equipped with 4GB RAM + 64GB ROM memory.

Pre-order will start on May 10 on ZUK's official website.
Source: PR Newsweek Asia