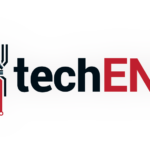 Portability and productivity have been the bane of users for a long time now. However, with the recent rise of the tablet and hybrid space, these requirements have now found a middle ground which seems to be improving and growing with every generation.
The Lenovo YogaBook brings the two requirements into centre stage with its unique design approach and also built-in productivity features. The YogaBook brings Lenovo's signature watchband hinge to tablet space. It not only brings a new level of aesthetic beauty to the tablet space but also a whole new dimension of productivity. It tethers the "Halo Keyboard" to the tablet. However, the keyboard comes without the traditional raised tactile buttons, instead, the "Halo Keyboard" brings a unique fixed haptic keyboard which types as the user touches the glass screen in which the keyboard is outlined. The surface vibrates with haptic feedback on each keystroke. If you're looking to draw or even write your notes, you'll be able to do so on the same surface by activating the pen/stylus mode. The Lenovo YogaBook brings two methods of using this surface when writing: you can either write with paper or on the screen with the stylus. The surface is able to detect the pressure of the strokes in both situations and replicates the notes/drawing into the tablet. Being tethered, the tablet can be used in different modes depending on your needs.
In addition to this unique feature, the Lenovo YogaBook comes with two different setups: Android and Windows 10 (Home/Pro). Users can choose their setup during purchase. Of course, due to the limitations of the hardware, running programs like Adobe's Creative Suite may be a little bit challenging for the tablet.
The Lenovo YogaBook runs on an Intel Atom X5-Z8550 quad-core processor which is clocked at 1.44GHz. It runs on the integrated Intel Graphics 400 which should be powerful enough for regular word processing, media consumption and basic photo and video editing.  It comes with 4GB of RAM  and 64GB of built-in storage which can be expanded with up to 128GB additional memory through the use of a microSD card. The YogaBook has a 10.1-inch Full HD IPS display with a resolution of 1920×1200 pixels. It supports WiFi 802.11 b/g/n/ac with dual channels (2.4GHz and 5GHz) and Bluetooth 4.0. On the Android version, you have the added advantage of having  built-in connectivity on the go with 4G LTE connectivity via SIM card slot.
All of these features are housed within a sleek 256.6×9.6×170.8mm body weighing only 690g (1.52lbs). The Lenovo YogaBook will be available starting mid-December at all Lenovo Exclusive Stores and Lenovo MultiBrand Stores. It retails for RM2,599 (USD$587) and comes with the YogaBook Sleve, the YogaBook Pad, YogaBook Pad Paper and the YogaBook Real Pen in the box.