Lenovo is a name you and I are very familiar with. They are one of the most successful PC manufacturers in the world, and at this point; one of the biggest. It is no wonder though, they do make some of the best value-for-money products in the market. Their ThinkPad line of devices are not to die for, but it might outlive you. The Legion and IdeaPad lines are some of the most popular multimedia and gaming PC in the market. Not because they look better than others but because the hit the market in the right way, just. There is another line that has been very successful in their line-up though; the Yoga line.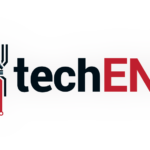 The Yoga series in the Lenovo stables are saved for their sleekest convertibles with literal flexibility in mind. That literal flexibility also translates to the actual practical flexibility too in real life usage. The convertible form factor makes it one of the most flexible type of PC there is though. You can use it as a tablet or a laptop and you can put it on your desk in any way you like. You can even share a screen on a flat table.
This year, they have introduced the brand new line of Yoga PCs. They are technically just updates of the older Yoga line but then again there is the new YogaBook C930 which is a completely new thing from the chinese PC maker.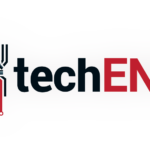 That is where we will start, the YogaBook C930 which does not have any sort of physical keyboard. Instead this thing has two displays. One of the display is a normal IPS QHD (2,560 by 1,600 pixels) 10.8-inch display. It is also a touch sensitive unit. The more interesting part of this laptop is the secondary display that can act as the YogaBook C930's sketchbook though. It is a 10.8-inch Full HD E-ink display. That also means that it does not have any other colour except white or black. That works though for sketching and drawing. It acts as a virtual keyboard by default too so you still can use it as a normal laptop. Plus if you need a more precise input this YogaBook C930 also comes with a precision pen stylus.
It is powered by Intel's 8th Generation i5 (up to) processor with Intel HD Graphics 615. Those are supported by 4GB of RAM and 156GB of SSD storage for added speed. That does not mean that it lacks punch though. There are two Dolby Atmos certified speakers for you to enjoy any type of media on it. It even has 4G LTE for you to take it and work on the go. Speaking of on-the-go it packs a 3,650mAh battery that should last you 8.6 hours of continuous usage.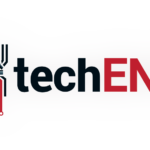 Then there is the more regular Yoga C930. The most powerful Yoga to date just got upgraded in this one. It packs a new 8th generation Intel i7-8550U (up to) processor that is supported by Intel's very own HD 620 GPU. It packs up to 16GB of RAM and 2TB of SSD for extra smooth and snappy performance when you need the grunt.
Those things power a 13.9-inch display that churns out up to3,840 by 2,160 pixels to make Ultra HD resolution. To make media even more immersive for a small laptop like this Lenovo decides to fit a Sound Bar that is Dolby Atmos certified. That sound bar rotates too because it is actually embedded in the hinge of the Yoga C930.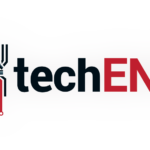 Then comes the thinnest Yoga laptop PC in the market; the Yoga S730. It measures in at 11.9mm thin and weighs only 1.1kg. That does not mean that this cannot perfom though. It is a performer with the 8th Generation Intel i7-8565U processor (up to) that is supported by an Intel HD 620 for all its graphical requirements. 16GB of RAM and 1TB of SSD storage (up to) will make sure that the thin laptop runs as smooth as butter and as snappy as a snake attacking its prey.
It comes with a 13.3-inch Full HD display with Dolby Vision paired toa Dolby Atmos certified speaker system. Away from the chargers the battery would last about 12 hour. It even has fast charging that charges the PC to 80% in an hour. The only difference with this Yoga and the rest of the Yoga PCs though is that it only swivels to 180-degrees.
The Lenovo Yoga C930's availability and pricing has yet to be confirmed for Malaysia, but we will of course update you as we go. The Lenovo Yoga C930 starts from MYR6,044 and is available now in Lenovo's official stores online in Iron Gray, Mica, and a Glass Design. The Lenovo Yoga S730 will also be availabel next month onward in Iron Gray or Platinum colour options starting from MYR3,859.
---
Also published on Medium.