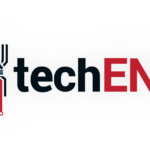 A long time ago, in a galaxy far away… a company named Lenovo announced the first ever convertible laptop. The company has since brought the co
nvertible, multimode laptop to the rest of its YOGA line up and offers some of the best bang for the buck with their laptop design and form factor.
In a move that would leave Yoda speechless and Chewbacca howling in disbelief, Lenovo has teamed up with Lucas Arts to bring a limited edition run of their flagship YOGA 920 laptop series. The special, limited Star Wars edition of the Lenovo YOGA 920 will be available in 2 designs depending on whether the owner is aligned with the Sith led Galatic Empire or the Jedi aligned Rebel Alliance.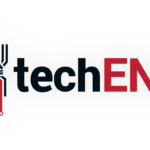 The Rebel Alliance version of the Lenovo YOGA 920 comes adorned with the iconic Starbird insignia which has come to symbolise hope across the galaxy. The Starbird insignia is coloured Red and is emblazoned on a white backing which allows the symbol to sing its hopeful song. On the other hand, the Galactic Empire's version imposes its tyrannical presence with the insignia of the Empire emblazoned on a black starlit backdrop hearkening to their ominous aims of taking over the galaxy. No matter which way your alliances may sway, the design will undoubtedly bring out your inner Star Wars nerd. Both versions will come with the YOGA 920's signature watchband hinge.
The YODA 920, I mean YOGA 920 will come with an 8th Generation Intel Core i7-8550U processor, 16GB Of DDR4-2400 RAM and 512GB of SSD Memory. It will run on the integrated Intel UHD Graphics 620 Graphics processor with no option for a discrete GPU. On the display front, the YOGA 920 will be coming with a 13.9-inch UHD IPS display with a resolution of 3840×2160 pixels and multitouch support. It will also be coming with built-in 2W JBL speakers and 3W subwoofer and is certified with Dolby Atmos support. On the connectivity front, the YOGA 920 comes with support for WiFi 802.11 a/b/g/n/ac and 2×2 MIMO support for better WiFi connectivity. In addition, it also comes with support for Bluetooth 4.1 and Low Energy (LE).
In addition to the top of the line specifications, the Star Wars edition of the Lenovo YOGA 920 will also support the Lenovo Active Pen 2 technology which allows users to have over 4000 levels of sensitivity while drawing on the laptop. It will also have a fingerprint sensor for quick access and log in through Windows Hello.
The device will run you a pretty RM8,888 (USD2,172.74); but can you truly put a price on wearing your Star Wars nerd cred? Both versions will be available beginning 16 December 2017 at all Lenovo stores and Lenovo's official online store on LAZADA.

In the meantime, Lenovo is having a contest for 15 Star Wars and Lenovo fans to win FunkoPOP Star Wars figurines over at their official Facebook page. All you have to do is declare your allegiance to either the Galactic Empire or the Rebel Alliance and tell them why in 25 words or less. Share your answers with the whole galaxy and don't forget to attach the following hashtags: #LenovoGalacticMY #LenovoAllianceMY #StarWars #TheLastJedi #Yoga920 #DifferentIsBetter.
---
Also published on Medium.