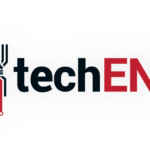 Lenovo is a company now widely known for its lineup of innovative laptops and its recent acquisition of Motorola mobility.  Being one of the biggest computer manufacturers not only commercially but in the server technologies as well, the only space that the Chinese company hadn't ventured into was gaming. That changed earlier this year with the introduction of their flagship professional gaming platform, the IdeaCentre Y-series and the IdeaPad Y-series gaming laptop with the Y-700.
Their foray into the Gaming space continues with the introduction of their latest addition into their gaming line, the IdeaCentre Y-710 Cube. The new addition brings top of the line specifications with an NVIDIA GeForce GTX1070 with 8GB dedicated VRAM and an Intel Core i7-6700 processor with 8GB RAM. In addition to this, the Y-710 Cube also comes with a 7200rpm 2TB HDD, integrated Dolby Audio and gaming class Killer Double Shot Pro WiFi. All of these specifications come in a compact Cube measuring 393×252.3×314.5mm weighing only 7.4kg.
With the NVIDIA GTX1070, the Y-710 Cube is possibly the smallest, most portable VR ready setup to date.  It is  also made to be simple to update on the go without tools. With the price of RM 6,099 for this setup which comes with 3 years on site warranty as well as a free precision mouse to get you started.
Lenovo will also be introducing 2 more variants of the IdeaCentre Y-710 Cube in the near future. The entry level variant will come with an Intel Core i5 with 8GB of RAM, 1TB HDD almond the low end NVIDIA GTX1050 Ti. A more powerful higher end variant which comes with the NVIDIA GTX1070, Intel Core i7 with 8GB RAM and a dual hard drive setup with 7200rpm 2TB HDD and a 256GB SSD. No price point has been announced for the two variants.
Lenovo Partners to Bring Two eSport Competitions
In an industry worth nearly USD$100 billion, Lenovo is pushing the eSports movement with its partnerships to bring two professional gaming competitions in the next few months.
The first professional competition centres around the popular massively multi-player online role playing game (mmorpg) League of Legends (LoL). The competition "League of Champions" will bring together professional LoL players from across the southeast Asian region  to compete for a grand prize of USD$ 15, 000. The competition will be taking place on the 13th to 15th of January 2017 in Bangkok. Registrations open 15th November 2016.
Lenovo will partnering with Microsoft to host the ESL One Tournament. The tourney will bring together top teams competing in Defense of the Ancients 2 (DotA 2). The finals will be taking place at the Arena of Stars in Genting from 6 January to 8 January 2017. Purchasers of select IdeaPad models will stand a chance to win an all expenses paid trip for the finals.