Virtual Reality (VR) is becoming a driving force behind many different emerging technologies and experiences. Taking a step further, the emerging augmented reality (AR) tech opens up the field of teaching to many different possibilities with new techniques and tools. Recognising the impact that VR and AR technologies can have in the classroom, Lenovo has taken initiatives to pioneer VR and AR efforts in the classroom.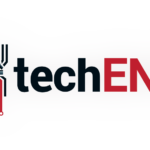 Lenovo initially flexed it's prowess in creating VR and AR experiences with their Star Wars Jedi Challenges. The approach allowed users to bring characters from Lucas Film's Star Wars universe into their living rooms. In merging reality with virtual impressions of fictional characters, Lenovo also realised the possibilities of bringing experiences to individuals without the need to physically be there.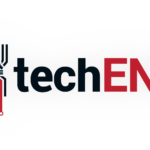 In a similar sense, Lenovo's VR Classroom helps open up the classroom to many possibilities. While still in its infancy, VR and AR technology is pushing some of the more dated teaching techniques into the future. With VR, gone are days when teachers needed to extensively explain and illustrate theorised conditions or even environments. Instead, they can transport their students to the environment or even show them the conditions they are exploring.
The implementation of Lenovo's VR classroom with the Lenovo Mirage wtih Google Daydream allows students to have a more relatable learning experience. We've long known that children, and even adults, learn better through experience and tactile feedback. With VR, teachers can provide students with more experiential learning sessions to consolidate classroom and textbook learning.
Lenovo isn't just about providing tools without the ability to take care and store them in a classroom environment. In fact, the company has thought of everything from connection fidelity to storage. The company provides a commercial router which will allow the students to have an uninterrupted VR experience. Teachers can have peace of mind when it comes to storing the equipment with the Nuwco or Lapcabby Mobile Cart or Rolling Case which allows easy transport and storage.
While providing the tools is important, learning content is also important. Lenovo has collaborated with companies like Scholastic and Google Expeditions to bring lesson plans and content that would complement the curricula in schools.
Using VR in classrooms seems to be the future of learning. The new technology brings the outside into classrooms and even provides a new means of providing experiential learning opportunities to students to help augment their learning experiences.