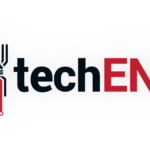 Last year, Lenovo pushed HP out of the way and became the world's number one PC supplier. However, to everyone's surprise, Lenovo's latest earning report reveals that it's actually selling more smartphones than full-sized computers.
According to the company, it shipped 15.8 million smartphones in its last fiscal quarter ending on June 30, compared to roughly 14.5 million PC shipments in the same three month period. Lenovo's smartphone sales continuously to rapidly especially in China.
The growth will most probably grow with the company set to acquire Motorola from Google when the $2.91 billion deal is approved. With the purchase, the mobile phone line up will definitely increase for the better for the company.
Lenovo struggles against big competitors such as Google and Samsung while at the same time, competes against more budget companies such as Xiaomi and Huawei.
Source: Techno Buffalo