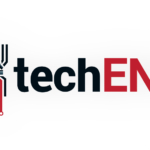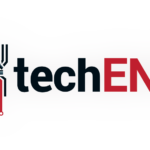 Lenovo is looking to enter new areas of the tech industry such as the Internet of Things. The tech power house has shown interest in the tech wearable market by showing off a new smart glass prototype at special event in Beijing last week.
The prototype looks similar to Google Glass but the main difference is the battery of the prototype is contained in a unit found around the user's neck. Details have been with held by the company till October.
The company is looking to enter the wearable market with its New Business Development (NBD) platform. NBD offers funding, hardware research, manufacturing and logistic support to potential partners. The purpose of NBD is to deliver products for the China market only but hopefully will expand to other markets in the future.
Lenovo has partnered with American glass maker, Vuzix in offering the M100 glasses in China. Lenovo will begin marketing the connected eyewear as part as the company's New Business Development (NBD) brand.
Aimed at business users, sale of the device will begin in September. The gadget will feature voice recognition and mapping as well as other cloud based services. Sporting a 1 GHz dual-core processor, the M100 will be running on Android 4.0.4 and should cost about 8000 Yuan ($1292 or RM 4101).
Below is the full press statement released:
Vuzix Signs Deal with Lenovo and Announces M100 Smart Glasses Product Launch into China
Award Winning M100 Gains Direct Access To Mainland China Through Relationship with World's Largest PC Manufacturer
ROCHESTER, N.Y., July 24, 2014 /PRNewswire/ — Vuzix Corporation ("Vuzix" or, the "Company"), a leading supplier of Video Eyewear and smart glasses products in the consumer, commercial and entertainment markets, is pleased to announce that it has signed a major deal with Lenovo, the world's largest PC company to launch the award-winning M100 Smart Glasses into China.
The wearable product offering will be co-branded as a Vuzix/Lenovo solution and will be marketed across China as part of Lenovo's New Business Development (NBD) brand. The "Vuzix 100 Smart Glasses powered by Lenovo NBD" will be marketed exclusively by Lenovo. The agreement between the companies calls for Vuzix to be the exclusive third party provider of smart glasses to Lenovo for the industrial and commercial markets in China and allows for the expansion into other geographical markets and products. Vuzix has worked closely with Lenovo and their development teams to create a new M100 Smart Glasses product offering specifically tailored for the Chinese marketplace with features which include Chinese language, voice recognition, mapping and numerous other domestic cloud based services. This agreement is a major step for Vuzix and through Lenovo will bring it distinction as the first official Smart Glasses product to have direct access into China.
As part of the partnership, Lenovo will begin immediate marketing of the co-branded Vuzix M100 Smart Glasses, with sales shipments commencing in early September and more broad based sales activities across China growing through the Fall of 2014.
Paul Travers, Chief Executive Officer of Vuzix, said, "China is a significant milestone for us and for the wearable industry. Lenovo is world renowned for its high quality products and exceptional engineering, making them the most ideal partner with which to bring our M100 Smart Glasses to China. As Lenovo is number one worldwide in supplying computers to business and the public sector and the number 3 supplier of smart-connected devices (smartphones and tablets), we see strong market opportunities for our M100 as it was specifically designed for those markets. Additionally we hope the M100 is just the first in a line of future products the companies may introduce together incorporating Vuzix' video eyewear technology for sale in China and perhaps elsewhere."
"Lenovo is always seeking new and innovative products that merge and integrate technology into products that offer our customers a high degree of functionality and convenience," said Mr. Yuli Bai, Vice-President, Lenovo Group, General Manager New Business Development. "The advent of wearable technologies and specifically Smart Glasses, exceeds that goal and provides a new level of mobility in computing and communications systems. As an established and leading supplier of smart glasses technology, Vuzix was an obvious choice for this strategic partnership."
The Industrial Economics and Knowledge Center (IEK) under the government sponsored Industrial Technology Research Institute predicted that the wearable device market will reach US$20.6 billion in 2018, and in China is expected to reach 40 million sales volume and $1.9 billion market scale in 2015.
Source: Android Authority & Android Central