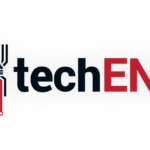 Project Tango has long been one of the most buzz worthy projects under the search behemoth, aside from the recently retired Project Ara. It has been long speculated that Tango will redefine the Augmented Reality (AR)platform with its innovative approach to bring 3D mapping which brings depth of field to consumer accessible AR.
Earlier this year, Lenovo became a pioneer in bringing this technology to the masses in announcing the first commercially available device with Google Tango, the Phab 2 PRO.
The Lenovo Phab 2 PRO, as the name suggests, is a "Phablet". It's definitely not hiding the fact with its 6.4-inch Quad HD  screen with 2560×1440 pixel resolution with 2.5D glass. The device comes with a Qualcomm Snapdragon 652 with 4GB RAM and 64GB internal storage expandable by 128GB with a MicroSD card slot. This is powered by a 4050mAh battery with Quick Charge support.
This slideshow requires JavaScript.
The thing that sets the Phab 2 PRO apart from the competition is the motion tracking and depth sensors which complement the 16-MegaPixel camera. These sensors allow the Phablet to be able to run AR with more precision and accuracy. The camera is also equipped with Phase Detection Auto Focus  (PDAF) and has an f/2.2 aperture with 1.4 nanometer Big Pixel sensor. It also  comes with an 8-MegaPixel front facing camera.
The Phab 2 PRO is capable of 4G LTE connectivity in addition to WiFi 802.11 a/b/g/n/ac, Bluetooth 4.0 and a 3.5mm headphone jack. It is also Dolby Atmos certified and is able to caputre Dolby 5.1 audio.
All of these features are stored within a fully metallic body measuring 88.57×10.7×179.83 mm and it weighs only 259g (0.57lbs). The Phab 2 PRO with all its cutting edge features will set you back RM1,899.
The Lenovo Phab 2 Family
In addition to the Tango enabled Lenovo Phab 2 PRO, Lenovo is also bringing the whole Phab 2 Family of devices to the Malaysian market. This family consists of the Lenovo Phab 2, Lenovo Phab 2 Plus and Lenovo Phab 2 PRO.
This slideshow requires JavaScript.
The Lenovo Phab 2 and Phab 2 Plus come with HD 720p and Full HD 1080p screens respectively. They also come with MediaTek Octacore processor in contrast to the Snapdragon 652 in the Pro. They also come with 3GB RAM and 32GB internal memory expandable by another 128GB by MicroSD card.
In addition to the processor and memory, the Phab 2 comes with a 13-MegaPixel PDAF camera with a 5-MegaPixel front facing camera with a wide-angle lens. The Phab 2 Plus on the other hand comes with a dual 13-MegaPixel setup with Mibeaut ISP and f/2.0 aperture and an 8-MegaPixel front facing camera with f/2.2 aperture.
This slideshow requires JavaScript.
Aside from these differences, the Phab family of devices generally comes with similar specifications but differs in pricing.  The Lenovo Phab 2 will set you back RM899 while the Lenovo Phab 2 Plus will retail at RM1,299.
The Lenovo Phab family of devices will be available from mid December. If you purchase the device from Lenovo Exclusive stores or Lenovo Multi Brand outlets, the device will come with a clear protective case.