The ThinkPad name has been long associated with unparalleled reliability at work. Some of the biggest corporations go back to the ThinkPad name even when it changed hands from IBM to Lenovo. It is the biggest name, technically, in the world of corporate computing solutions.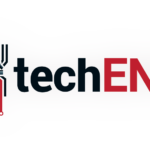 The Lenovo ThinkPad name also comes with a certain sophistication and expectation. Whichever new models they introduce for the industrial type is usually the most advanced, or the most innovative in the market at its introduction. Of course today that tradition follows with the new Lenovo ThinkPad P1 and ThinkPad P72 workstations.
Lenovo ThinkPad P1
The Lenovo ThinkPad P1 workstation is currently the lightest mobile workstation of its kind yet; it weighs just 1.7kg. It is also the thinnest of its kind at 0.7 inches (17.78mm). That is not as thin as some of the consumer type ultrabooks; but it is close.
That thickness, or the lack of which does not mean that the Lenovo ThinkPad P1 is less powerful than your average PC. It is, in fact one of the most powerful portable workstations of its kind. It packs an industrial all-purpose 8th Generation Intel Xeon processor for all kinds of work requirements. There is an option to add an NVIDIA Qaudro P2000 GPU as well if you need it to run graphic intensive applications like AutoCAD, SolidWorks, Vectorworks and the likes of them. Adobe applications are obviously a breeze on these things.
The 15.6-inch display pushes up to UHD 4K resolution at 100% Adobe SRGB colour gamut, which is a blessing to video editors and photographers. Even designers that does a lot of work on the go will appreciate the ThinkPad P1 making light work of their, well, work. It even supports Thunderbolt 3 via its USB Type-C so you can connect it to another high-resolution display when you need it.
Storage wise it comes with up to 4TB of SSD space to ensure that you get to your work quickly, that is also important because you will have plenty of large files if you work with the certified applications the P1 works with. If users are worried about how the P1 handles all those workload, it packs up to 64GB in RAM too. All that is handled by an 80WHr battery that can go up to 13 hours.
The ThinkPad P1 is so good that Aston Martin recognizes it as their saviour when it comes to productivity. It helped them increase productivity and decrease their operations time, which also helps them design and make better cars. That should be enough testament to the prowess of the Lenovo ThinkPad P1.
Lenovo ThinkPad P72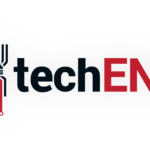 Then there is the Lenovo ThinkPad P72 – the desktop replacement for the most demanding engineers. It is a large behemoth of a workstation with a 17.3-inch display with up to a UHD 4K display with 100% Adobe sRGB colour gamut. Where the ThinkPad P1 is light and thin, this is the opposite; it weighs 3.4kg and is an inch thick (25.9mm). It is actually still thinner than plenty of desktop replacements these days though.
The ThinkPad P72 packs a punch of a desktop workstation too with either an 8th Generation Intel Xeon or Core processor paired to an NVIDIA Quadro P5200 (up to) GPU for the heaviest of tasks. Those are paired to up to 128GB of RAM (4x 32GB) for even smoother and faster operations. You can have up to 6TB of storage too to keep all your high-resolution, large folders for all your AutoCAD projects. To help things get along the ThinkPad P72 supports Intel Optane 16GB Memory.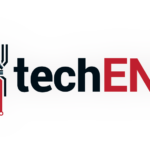 All these translates to the ability for the ThinkPad P72 to run AutoCAD, SolidWorks, Vectorworks, and any other 3D rendering applications as smooth as any non-portable workstations. Because it is a laptop as well you can carry the workstation around to work remotely if required too; you become much more mobile than using a full desktop tower PC. If you need a secondary display you can connect a high-resolution display via the thunderbolt port integrated to the USB Type-C ports on the ThinkPad P72. Thanks to the 99WHr battery too the big portable rig can be away from the plugs for a total of 18 hours (up to).
Because the work that you do in these workstations are important and can be very sensitive both comes with a fingerprint sensor and facial recognition in the form of Windows Hello. Both models also comes with an optional Lenovo Glance feature. The Lenovo Glance, as demoed is a blessing in disguise for working on multiple displays. You can use a Glance to place your work window or even find your mouse pointer.
The Lenovo ThinkPad P1 is now available through Lenovo's online retail partners. You can find one at any Lenovo Exclusive Stores as well nationwide. Price? It starts from MYR8,719. The ThinkPad P72 is also now available via Lenovo's online partners and Lenovo Exclusive Stores nationwide. The heavyweight desktop replacement will retail at MYR8,920.