Lenovo and Corsair Specs up the New Lenovo Legion Y920 Tower
Lenovo Legion is the new name in gaming. But yet they have been making waves with every product they announced. Their gaming laptops are not exactly bad-looking and are no slouch when it comes to pure performance either. They are some of the most popular items out there in the market at this point due to their good value and competitive performance. But obviously Lenovo is not going to stop at portable gaming. After all the serious gamer have to have a dedicated desktop system for games.
That is why Lenovo introduced a whole slew of new gaming tower products in the past week. They have also collaborated with Corsair, one of the world's leading memory module (RAM) manufacturers to make their extreme flagship even more extreme. Sounds like they have made an angrier beast than what the Lenovo Legion Y920 Tower already is? You are about right.
The exclusive OEM deal with Corsair will bring the highly acclaimed Corsair VENGEANCE LPX DDR4 memory on top of the already high-performing Lenovo Legion Y920 Tower. The added high-performance RAM will actually make the tower even faster than standard (pretty obviously). But the Corsair VENGEANCE LPX DDR4 memory has a caveat; it is overclockable. Which means that you can make it go even faster than it already is. In that sense, when you do get this optional upgrade you really are getting a beast in your gaming room.
This partnership with Corsair, according to Lenovo though will be bringing a lot more products to the table later on though. While we look forward to those upcoming products, this one is already a handful enough to handle. Prices start from €2,299 (MYR11,712*) and the Lenovo Legion Y920 Tower with Corsair's overclockable memory will be available in certain markets September onward. Malaysia's availability though has not been confirmed as of yet. You should start saving though if you are planning to get one.
Specs for the Lenovo Legion Y920 Tower can be found here. More information can be found about the Lenovo Legion Y920 Tower with Corsair's overclockable memory here. Press release after the break.
*Currency Conversion based on the rate of EU€ 1 = MYR 5.09 as of 28/8/2017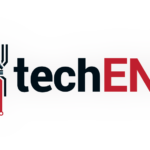 Lenovo and Corsair Join Forces on New Lenovo Legion Y920 Tower

Lenovo is announcing an exclusive OEM partnership with CORSAIR® to bring gamers overclockable memory in Lenovo Legion PCs. Marrying CORSAIR's deep engineering know-how in enthusiast memory components with Lenovo Legion's high-performance PC gaming design, Lenovo and Corsair are working together to arm their top-of-the-line Lenovo Legion Y920 Tower with optional CORSAIR VENGEANCE® LPX overclockable DDR4 memory, adding an extra boost to its speed and performance.

RAM-ifications of Overclockable Memory

The gaming community told Lenovo they want a machine that's speedy and powerful. That's why Lenovo is using CORSAIR's overclockable memory to squeeze every ounce of performance from the Lenovo Legion Y920 Tower – for faster system response and higher memory bandwidth to maximize the consumers' in-game performance. Lenovo and Corsair understands their users want to work with the most demanding programs out there to create and share their own content, which is exactly what overclockable memory brings to the table. Whether they're playing the latest games, streaming gameplay, or putting together a sophisticated montage, the new Lenovo Legion Y920 Tower with optional CORSAIR VENGEANCE LPX overclockable DDR4 memory has their customers covered.

The Lenovo Legion Y920 Tower is the first product of Lenovo's collaboration with CORSAIR, but the partnership doesn't end there. Lenovo is excited to share more later, as this partnership further cements Lenovo's commitment to providing powerful gaming experiences for the most passionate gamers.
Source: Lenovo