The fourth industrial revolution is upon us. It is not a matter of whether it would happen or not, it is a matter of when it happens. We all know it fondly as Industrial Revolution 4.0 (IR 4.0).
The fourth industrial revolution though, is not really about larger capacity factories, or even a larger scale production. IR 4.0 technically focuses on the digitization of organisations. No, not really just production, it involves the whole spectrum of things; finance, manufacturing, services, and whatever else that an organisation can do to manage work. Those who said that the PC is dead at one point has to swallow their words now with IR 4.0. The PC and the computing space is stronger than ever and will continue to grow to proportions never seen.
Lenovo is one such company. They are currently the largest PC maker in the world. They are also at the forefront of corporate computing solutions. In that too, they are in the middle of all the IR 4.0 talk.
"Lenovo continues to be customer-centric but on top of that, we have a new transformation strategy we call the 3S strategy – Smart IoT, Smart Infrastructure, and Smart Vertical. While we strive to make existing devices smarter and more exciting, we also ensure that all the innovations we introduce are meaningful. We are on a mission to help our customers push boundaries to empower businesses and enrich consumers." – Ivan Cheung, Vice President and COO, Lenovo APAC
Of course, it does make sense for Lenovo to be in the middle of all this. Being the largest player in the PC industry, they have been one of the largest beneficiaries of IR 4.0. Beyond that though, they have been one of the key drivers behind plenty of the success stories in organisational digitization.
Digital Dive – Lenovo's 3S
To Lenovo, digital transofmation is more about connected devices more than anything else. This is also thanks to the big push toward 5G that not only Malaysia is experiencing, they whole world is in participation and anticipation of the new network technology.
5G network, in general, means plenty more speed; about 10 times more than the current 4G speeds that you already think as 'blisteringly quick' occasionally. While that means that 5G will be blindingly fast, it is more than just speed. It is about IoT and multi-device connection and interaction. Thanks to the speed, bigger amounts of data can be exchanged between devices or even the cloud, which also means a larger growth in big data reliant services and even Artificial Intelligence (AI). Thanks to 5G, AI should be even more powerful too.
Lenovo simply puts their digital transformation strategy into three main transformation focus. The 3S strategy are Smart IoT, Smart Infrastructure, and Smart Vertical. Each 'S' focuses on different key areas of a business and their transformation journey and strategy.
Smart IoT
Smart IoT focuses on, well, Internet of Things (IoT). What is IoT though? We have been talking about IoT for the longest time too.
IoT is basically the connectivity and interactivity of individual digital devices, infrastructure, appliance, and items to make a single seamless, holistic digital experience to the user. Most of the time, in our daily lives anyway, it can be as simple as turning your air-conditioning on as soon as you walk in the room, without even touching a switch. It could even be controlling your lights and TV from a single remote that is your smartphone. It is interconnectivity, it is about doing things smartly and digitally.
In that principle, everything in an IoT environment should be completely connected. All this covers end-point devices like your smartphones, your laptops, television set, smart speakers, and what not. These becomes a data collection point and pool for a personalised Machine Learning to pick up and form an image of. It forms the image of you, technically.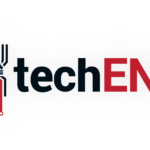 Imagine that in your workspace too, imagine that in the scale of your company. The tech industry calls this edge computing. Before we forget, all these things are also possible thanks to the highly advanced cloud computing we have access to today. It is basically an end-point device collecting data and information, process it with devices that are connected to it nearby, and delivering and processing relevant information to you at your fingertips. It combines computational power of everything that is connected to it, not just the computational power of your servers located in San Francisco when you are in Zimbabwe.
IoT and cloud computing though has made working as a digital nomad possible though. It allows you to work everywhere and at anytime. It does not really matter if you are sipping your double shot espresso near the Italian Riviera, or gorging down the famous Penang Prawn Noodles in Penang Island itself. As long as you have an internet connection, you are good to go.
Of course, as this culture of digital nomading goes, there are a few requirements to be met by Lenovo. They have to produce thin, light, ultra-portable PCs to begin with. That is embodied in their new X1 Carbon ThinkPad. It is Lenovo's first 5G enabled laptop PC with Lenovo"s very own rendition of what security should be like; well,  Windows Hello is involved too.
That's another thing though; Smart IoT does not only cover the basis of the end-point hardware. It covers end-point security as well. As devices become more connected, security becomes a bigger concern. It is also especially true with us bringing our own devices to work. Our smartphones are very good entry points for cyber criminals. This is where Lenovo's ThinkShield comes it though. While it does protect your devices, it is a software deep solution that keeps your devices secure and safe. Yes, even in public spaces.
Smart IoT spans over every device we use in the office, from our smartphones to our PCs, or even our printers. It ensures a sort of seamlessness in the work environment and even between devices. Lenovo's Smart IoT strategy does not just stop here though. It is about lowering the cost of ownership and digital transformations too.
That is covered by Lenovo's Lease to use program for enterprises. Much like how Amazon Web Services and other cloud vendors talk about flexibility in server usage, Lenovo's lease to use program does exactly the same thing. It allows Lenovo's customers to scale up the amount of hardware and devices used and scale down at any given time. It is usage and service by demand with flexibility at its core. That way, companies to do not really need to buy devices, they just need to borrow them for the time that they need it for. Plus, that ensures that you, as a customer, get the latest devices all the time; if you want.
Smart Infrastructures
Remember the quote from Uncle Ben from Spiderman? "With great power, comes great responsibility," he says. In terms of IR 4.0 and Smart IoT, with a greater demand on the other end of the spectrum, comes the need to scale up power on the back-end of the spectrum too.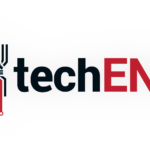 In that sense, Smart IoT and Smart Infrastructures almost come together hand-in-hand. One cannot really exist without the other really. Not really bread and butter, more like chicken and egg.
Since Smart Infrastructure focuses more on the back-end, you do not outrightly see the rigs that makes your Smart IoT possible. It is where you find your server space, a shared storage space, and a shared database processor.
In your daily lives, that is like going into Google's server farms and find a specific PC that is made just for you. It contains your profile, your search history, your preferred things, your habits, and whatever information you choose to share with Google, if you use Google. In the sense of a company, it could be a whole server farm dedicated to your company.
It is important though, the infrastructure. It is the enabler of the services that you get on your end. It enables edge computing and it enables the seamless, connected workspace. Since everything is done in a virtual matter, your servers become and integral part of the business.
Lenovo of course have their very own server and super-computing solution. While to most, Lenovo's services might end at providing a server space and cloud storage, Lenovo's infrastructures could be the driving force of AI and Machine Learning components in your work environment. They could carry most of the load of a massive combined data extracted from not just you, but everyone of your colleagues and help you make better decisions and work more efficiently.
Smart Vertical
A company's digital journey might place some importance in either ends of the digital platforms. Having the right devices and right infrastructures in place are very important things, yes. The problem now is unifying the experience, marrying the infrastructure and end-point together. The end experience is what matters, that is where Smart Vertical come in.
This is probably the most important part of IR 4.0 and digital transformations. As we mentioned, the Smart IoT experience requires the Smart Infrastructure strategy. Making the full use out of them though is not as simple as you think. Just because you have the most powerful of everything does not mean that it would serve any purpose for your company.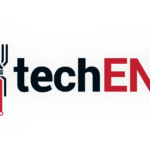 Smart Vertical focuses on exactly this, making full use of end-point and back-end solutions, optimising them for whatever specified functions. Lenovo's involvment in education environments, manufacturing, and retail sectors would be great examples of Smart Verticals.
Lenovo themselves are manufacturers, that also means that Lenovo themselves are their biggest customer. In that regards, Lenovo uses all their back-end infrastructure and end-point device to collect and process data to reduce pain points in production and logistics. In that regards, they could reduce manufacturing error to increase the factory's efficiency. That would not only increase their manufacturing yield, but reduce costs as well. Of course, they use a bunch of things to track all these things. They use cameras, sensors and whatever to detect a defect in manufacturing and adjust manufacturing parameters to correct or compensate the defect, if not shut down an entire line.
In their logistical side, they would use a bunch of identifiers to ensure that the right products are shipped to the right customers in any given time. All that while being minimally manned. Again, reduced costs and more efficient delivery. This also adds up to the end customer experience mind you.
IR 4.0 Malaysia – The Challenge
As we mentioned before, IR 4.0 is happening no matter what. It is just a matter of when, not what. That goes for Malaysia as well. While Malaysia may not be the most progressive nation in terms of moving into IR 4.0, the country is getting there. Progress has been quite steady, and the push toward 5G has been a large driving force behind that. Lenovo's role in Malaysia's digital transformation has been quite significant as well. They haven been supporting their partners and clients with the latest and greatest in their stables, of course lending plenty of their expertise to oragnisations looking to start their transformation journey.
With the push toward 5G, the challenge falls to Lenovo to innovate with new devices that would help in the work environment too. Not that it would be a huge issue with Lenovo's complete stables. Even then, Lenovo will of course have new devices with new form factors that would fit any work environment. In their own word; you have to look out in Lenovo Techworld 2019 that is supposed to happen in September, 2019. Of course, we would be covering that as well. So you might want to look out for that coverage.
One of the biggest problems with IR 4.0 in Malaysia though is talent, or rather the lack of thereof. Having the right infrastructures, devices, and spending the money is pretty much useless if you do not get the right talents into the workforce. Talent, at this time, is quite premium and are usually the core of a company's digitization. While there are awareness and acknowledgements to the issue of digitizing the company, there is not enough talent to go around at this point. In time though the issue could be solved.
Another issue to this is also costs. In that sense, some may not think that it makes perfect business sense to dump a large pool of money to change a process that they have been working with for the longest time, The principle that people tend to stick to here is "if it is not broken, you do not have to fix it". While that principle might haven been something to hold on to five years ago, it is not a mentality that companies should have with the dawn of IR 4.0. While the improvements might seem marginal at this point, the benefits in a long term would far outweigh the costs.
The problem is that the costs of digitizing an enterprise would still be quite a lot at this point, making plenty of SMEs turn away from the thought of going digital. It might cost them a little more in the bigger scheme of things, but it seems like a risk that they are willing to take at this point. Still, financial costs should be reduced as more and more solutions come into the market. Lenovo's very lease to use solution for enterprises could pave way for more enterprises to start thinking about digitizing their business.
We say again, IR 4.0 is happening no matter what. It is just a matter of time before enterprises go fully digital with their workloads and what not. It is the way to go, Machine Learning and AI could help companies be more efficient in terms of costs, productions, and time. It may cost a lot at this point, the long run benefits are quite substantial to consider though. Preparing to move to the digital spaces are made easier than ever now too thanks to the endless amount of tools and services available. Lenovo is at the forefront of digital transformations and will continue to be a driving force in digital transformations. They strongly believe that digital is the way to go and will continue to provide devices and services that would facilitate these transformations or even grow the enterprises that has already stepped into the digital space. Of course, digital transformation really starts with you first.