Lenovo is a company whose name has become ubiquitous with some of the most popular brands in history. From ThinkPad to Motorola, the company has garnered an impressive portfolio with devices and solutions that span a wide range of services and sectors. But, when it comes to the future, Lenovo has taken the time to explore and innovate in a more impactful way – in creating products and innovations that impact children directly through the education sector.
Bridging the Gap Between Modern Technology and Pedagogy
With their myriad of devices, it comes as no surprise that the company is looking to bring more value to not only the students but also teachers. That said, given our current education landscape, where exactly can Lenovo fit in? Well, given the current situation in most classes where the somewhat dated methods of teaching are in constant conflict with modern technology, the gap between both is where Lenovo is looking to fit in. With the current clash of ages, the teachers struggle with large classrooms and students who are constantly distracted or uninterested. This is compounded by a lack of 1-on-1 time with the students.
"Through LanSchool, we aim to help education professionals understand, share, and implement technology solutions that assist them in moving toward goals and improving student outcomes. Lenovo is dedicated to helping the education industry stay up-to-date with the latest trends. We want to instill more confidence in technology's beneficial role in the classroom and provide ideas for successful use such as virtual field trips."
Steven Cheng, Client Solution Architect of Lenovo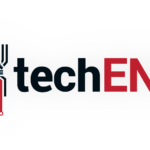 Recognising these challenges, Lenovo looks to empower teachers with the right tools for dealing with the current classroom. With the increasing amount of notes, assignments and even text happening on laptops, it's becoming increasingly more important for teachers to be ever present in classrooms. But with classrooms of more than 35 student, it's becoming increasingly more difficult for teachers to do so. That said, Lenovo is looking to bridge this gap with a solution which allows teachers to know what is happening in their classrooms at all times. Using a tool called "LanSchool". This platform is already in use in schools in the U.S. and in other regions. LanSchool allows teachers a bird's eye view of their classroom. It also allows them to set boundaries digitally for their classroom. What exactly do we mean by digital boundaries? Think of it as a teacher building a temporary fence around the classroom. Teachers can take control of the internet in their classrooms limiting access to sites such as Facebook, YouTube or even 9GAG; limiting the distractions the student has. More importantly, this allows the student to focus on learning and be more interactive in the classroom. That said, not all distractions are from the internet, LanSchool also allows teachers to view what the student has on their screens in real time. If deemed necessary, they are able to force a blank screen on the laptop to allow the student to focus. They can even push a YouTube video which complements the lesson to all student laptops simultaneously.
Empowering 1-on-1 interaction in an overcrowded classroom
The LanSchool platform not only empowers the teacher with the ability to limit the internet or set boundaries on computers, it allows them the unique ability to actually get valuable 1-on-1 contact time even in the most overcrowded classrooms. Using LanSchool, the teachers are able to monitor their student's progress and engagement in class.
"We are more than just a tech company, we are an inventive IT partner that works persistently to empower teachers, students, and entire organizations through a commitment to reliability and innovation. As educators work to successfully transform learning in a way that meets the needs of an evolving landscape, Lenovo is passionate about providing the resources to make that transformation possible."
Steven Cheng, Client Solution Architect of Lenovo
This slideshow requires JavaScript.
LanSchool has features which allow the teachers to administer quizzes with immediate feedback on how the students performed. Teachers can then immediately act upon these insights to help students get the most out of their education. The platform also allows teachers to identify students who have a hard time with their studies through and engage with them through instant messaging which can be a more comfortable platform for the students. These tools to gauge the classroom engagement and student performance allow teachers to get valuable information which they can then act upon. Of  course, the usefulness of the information is heavily dependent on the teacher and their methods of pedagogy. That said, it would be hard to undervalue the tools that allow the teacher to better engage with the class. In the current limbo between old and modern, the tools teachers are empowered with will begin play a huge role in how they are able to engage the classroom. With a platform like LanSchool which works on any device or platform; be it Windows, Mac, Linux or Chrome, they will be able to better reach their students to effectively impart their lesson.