Lenovo Brings New Liquid-cooled Lenovo Legion Y920 Tower with Asetek
Gamers are a demanding bunch. They expect the best and they demand the best of their hardware. If they can overclock it, they will; with the right knowledge and skill of course.
If you have not known what overclocking is; it is what you may know is boosting a processor's speed to above its manufacturer limit. What happens when you do that is you are getting every performance out of the processor; be it a CPU or GPU. You are pushing what is possible with processing speeds which in turn makes your computer run much smoother as well. Playing games is definitely not a problem with overclocking as well. In fact high bit-rate games loves overclocking.
Here is the issue with overclocking your PC though. While pushing the envelope of what is possible with a CPU, it may shorten the life of your processors. That processing speed also produces a lot of heat that the usual original processor fan that is provided in the box is usually highly insufficient. You need extra cooling for that and that is why third-party manufacturers create and build bigger, faster fans made for the overclocking culture. These after market products are designed to dissipate heat as soon as they arrive so they should be good stuffs. Except, they are not good enough. This is where liquid-cooled computers come into play.
Liquid-cooling becomes very popular in the early 2000s because it seemed like the way to go as certain liquids have very good heat transfer properties. At the same time though it was thought to be interestingly complex and too unreliable at the time. It did cool processors tremendously on certain sort of liquids. The best part about liquid cooling is that you can actually control the temperature feed and monitor how much heat is being produced by the processors. At the same time, better heat conducting liquid performs better so it is a matter of switching the sort of liquid you use to cool the processors. As technology and reliability of these systems improve the flexibility of extreme overclocking increases. Now, liquid-cooling solutions for overclocking becomes the way to go.
Which at the end of the day brings us to Lenovo. They relaunched their gaming branch of their brand as Lenovo Legion. From this gamer product house Lenovo has not produced a tower PC until the past week. They have announced the highly acclaimed liquid-cooled Lenovo Legion Y920 Tower. This new flagship class tower is built-in tandem with Asetek, one of the largest names when it comes to PC cooling solutions. This collaboration with Asetek will bring a first time ever Lenovo Legion product with liquid-cooling. So that also means the Lenovo Legion Y920 tower, with the Asetek integrated cooling systems is overclock-able right out of the box.
As we mentioned earlier, liquid-cooling PCs tend to be generally unreliable due to amount of re-wiring and re-piping of the tubing and blocks. Leaks will be a huge issue in the old systems; once liquid touches the internal components you are looking at above MYR1,000 for fixes or replacements. Asetek's solutions; simplify. What they did with their new integrated cooling system is they invented a closed loop system with less chances of fluid leaks. What this does is that it eliminates the unreliability issues these type of PCs will usually have. Also with a closed loop system the temperatures of the liquid passing through each hardware block. What this does is it allows overclockers to push their hardware to its limits without worrying much about a bust tube, or loose tubing and fixes.
The Lenovo Legion Y920 Tower will be available in certain markets from September onward. Prices start at EU€2,399 (MYR12,221*) so it is not exactly affordable. Then again systems like these are never cheap. There are no confirmed date or pricing for Malaysia just yet though. More information about the Lenovo Legion beast can be found here. Our advise? Start saving up. Press release after the break.
*Currency Conversion based on the rate of EU€ 1 = MYR 5.09 as of 28/8/2017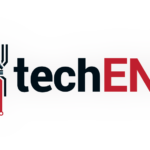 Lenovo and Asetek Team Up to Bring Gamers New Liquid-cooled Lenovo Legion Y920 Tower this September

Lenovo and Asetek know speed and high performance are the number one thing gamers care about. That's why The Lenovo Legion Y920 Tower is a combination of the best of both worlds with the tower's overclocking and Asetek's optional integrated liquid cooling. Now, gamers can overclock their CPU for ramped-up graphics, increased frame rate stability, smoother gameplay, reduced system noise and motherboard stress, and more reliability for the PC's components.

Mechanically, Asetek's liquid cooling functions similarly to a car radiator. Liquid wicks heat from an area and transports it to a heat exchanger. Traditionally liquid cooling was a complex technology to put into practice with fluid, tubing, and blocks – causing maintenance issues. Asetek's invention of the closed loop cooler made liquid cooling reliable without sacrificing performance. This leads to higher CPU cooling performance, better acoustics and extra protection for the components in your Lenovo Legion Y920 Tower for hardcore gaming.

A Cool Collaboration

The liquid-cooled Lenovo Legion Y920 Tower is the first product Lenovo Legion is bringing to market with Asetek technology. This partnership is also another step in Lenovo's commitment to bringing gamers strong performances and immersive PC gaming experiences – through a collaborative approach with gamers and industry partners alike.
Source: Lenovo